After a fickle, false start to spring, it appears the season might be here to stay. That means lots of outdoor activities in central Virginia for the enjoyment of all. From shopping for local foods and wares to spinning on a carnival ride, from relaxing on the grass while listening to live music downtown to hiking up a steep incline to get a breathtaking mountain view—the central Virginia area offers plenty of festive activities to celebrate the arrival of spring and the end of a long winter.
Dogwood Festival: March 24-May 5, 2018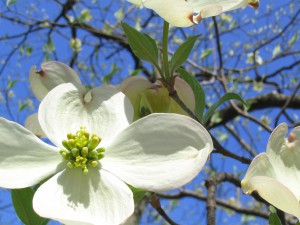 This annual festival that honors both the official state tree and flower encompasses many community activities that span from March to May. One of these is the Dogwood Carnival (April 5-22) that takes place in McIntire Park. There are rides, games, and all the greasy food you can stomach. There is also the Dogwood Parade (April 21), in which participants will march along the pedestrian mall and loop down High Street. This year's theme is "Candy Land" so bring your sweet tooth!
Fridays After Five: April 13-September 14, 2018
Unwind on a sunny afternoon with free live music at the Sprint Pavilion. Spread a blanket on the grass and enjoy a beer and other concessions offerings, the proceeds of which go to support local nonprofits. The music ranges from pop, hip-hop, rock, reggae, bluegrass, and folk, all played by talented local and regional musicians.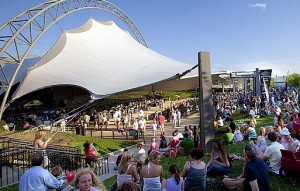 Charlottesville City Market: April 7-December, 2018
You know spring is here when the city market returns to the lot between South and Water streets! Be on the lookout for fresh produce, homemade cheese, butter, and baked goods, handcrafted jewelry, woodwork, and ceramics, and delectable breakfast & lunch items so you can nosh while you shop – including fresh tacos, dumplings, bagels, and breakfast sandwiches hot off the griddle.
Historic Garden Week: April 21-28, 2018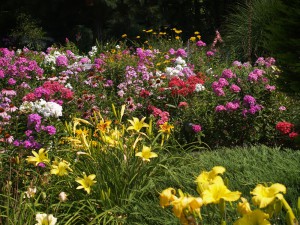 This special tour highlighting beautifully designed gardens spans the entire state of Virginia, giving the public access to historic estates and homes. This year's Historic Garden Week in the Charlottesville-Albemarle Area will provide tours of Morven Estate (land once purchased by Thomas Jefferson as a gift for Col. William Short), Castle Hill (a Georgian home originally constructed in 1764), Grace Episcopal Church, Chopping Bottom Farm (a Keswick estate with contemporary style), East Belmont (an early 19th-century home with formal garden), Ben-Coolyn (a 145-acre estate on land originally part of the Meriwether Land Grant of 1730), and the University of Virginia (specifically the Pavilion and Serpentine Gardens).
National Park Week: April 21-29, 2018
National Park Week means there will be lots of things happening at nearby Shenandoah National Park to celebrate this natural resource. Entrance fees will be waived at all national parks on April 21. And on Earth Day, April 22, SNP will offer a ranger-led hike on the Appalachian Trail.