Convenient location and stunning views are yours in this historic property in Charlottesville!
Enjoy gorgeous views, privacy, serenity, and space offered by this circa 1821 historic home just ten minutes from Charlottesville. 
Built in the farmhouse style, this historic property is known as Pleasant Hill and features 5 bedrooms, 4 bathrooms, and 5,494 square feet of living space.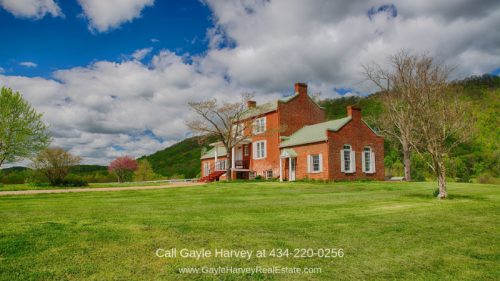 Nestled on 113+/- acres of gently rolling, partly cleared and partly wooded land, this property offers the relaxed and laid-back country lifestyle you long for while placing you close to the conveniences of the big city.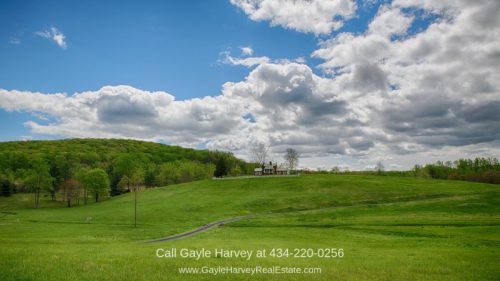 Sited grandly on a hilltop, this 3-story home offers beautiful views of the surrounding mountains. Excellent craftsmanship blended seamlessly with old country farmhouse finishes, showcasing an elegant and inviting appeal. You'll love its expansive front yard, spectacular water and field views, and the many possibilities you can do with more than a hundred acres. 
When you long to get away from the frantic demands of city life and have a space for you and your horses, this Charlottesville historic estate is the one for you. 
Beautifully-maintained historic home in Albemarle County
Surrounded by open spaces and lush greenery, this Charlottesville real estate property is the epitome of a country estate.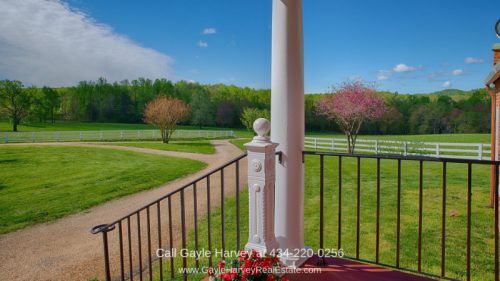 This home's beautiful landscape and cozy porch provide a lovely spot to catch the morning sun or enjoy the twilight.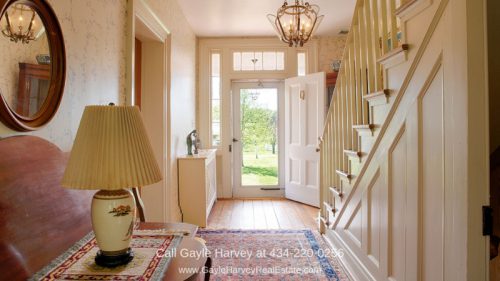 Feel right at home as soon as you step onto the graciously-spaced foyer with gleaming hardwood floors, neutrally-toned walls, and a lovely staircase to the third level.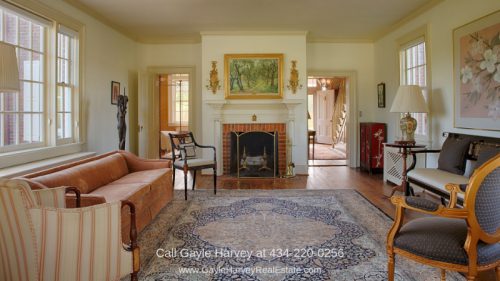 The hallway leads to a light-filled and welcoming living room. Large double-hung windows let in plenty of sunlight, bathing this home's interior with a cozy feel. The hardwood floor adds depth and structure to this spacious home, and the brick-surround fireplace is ready to warm you up throughout the winter months. 
Off the living room is a bedroom with built-in shelves and a fireplace, a conveniently-located bedroom so you don't have to go up just to enjoy the comforts of a warm bed. 
A bar with storage is also located off the living room, perfect if you love entertaining. Thanks to its vast storage spaces, you can store yours and your loved ones' favorite drinks so you'll always have something to look forward to.
On the third level are three more generously-spaced bedrooms and a full bathroom.
For the best relaxation, head to the master's bedroom on the first floor. Added in the 80s, this room features a vaulted ceiling, large windows with views to the front and side, and a private bathroom with a walk-in tub, double sinks, and a dressing area with views of the pasture. 
When you need more space for entertaining, the spacious family room/den with a loft and soaring brick-surround fireplace offers another sitting area to entertain. 
As with most homes of the 1800 era, this home boasts of a finished English basement that houses the kitchen, the formal dining room, the laundry room, and a full bath. 
The kitchen comes with a woodstove to keep you warm, a dishwasher, microwave, wall oven, refrigerator, electric cooktop, and tons of storage spaces.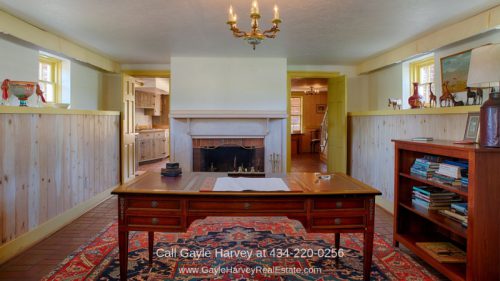 If you love to entertain, the inviting dining room with a fireplace may easily become your favorite social space with family and friends because of its easy access to the kitchen.
Albermarle historic property with stunning views
Get your camera ready! This manor showcases a lot of scenic views, perfect if you are photography-enthusiast.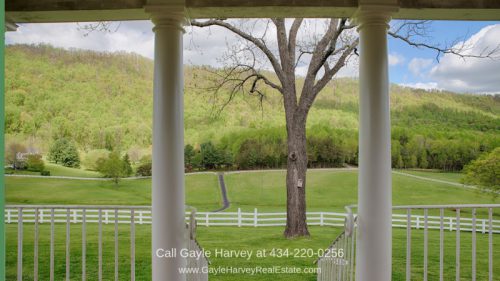 The back porch offers fenced field and wooded views perfect for relaxation.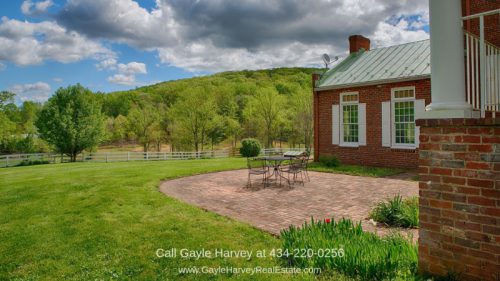 The lovely patio is a great outdoor space where you can relax and enjoy the peace and serenity this home brings.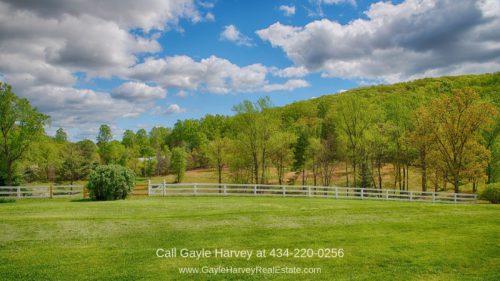 The gorgeous grounds of this historic manor are truly exceptional.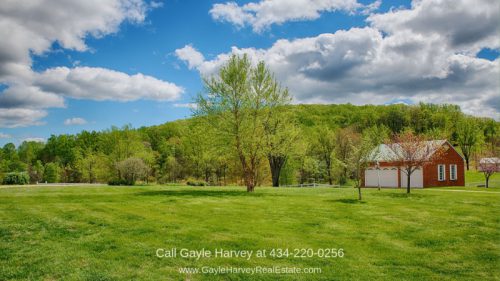 A pond, a stable, and a 3-car garage with high ceiling complete the features of this historic Charlottesville farm. 
Live just minutes away from Charlottesville!
In addition to breathtaking views, beautiful living space with plenty of room to enjoy entertaining, history and vintage charm, you have the added bonus of a great location. 
This property is within minutes of Charlottesville where you can enjoy the best of shopping and dining. 
Red Hill Elementary School, Leslie Walton Middle School, Monticello High School, and the University of Virginia are all within a short drive. 
Don't miss this fantastic Charlottesville historic estate! Call me, Gayle Harvey, at 434-220-0256,  to schedule a private showing today.
In case you can not view this video here, please click the link below to view Hilltop Historic Home | Home For Sale | 1931 Dudley Mountain Rd on my YouTube channel: https://www.youtube.com/watch?v=Cn2FDzj5c1I&feature=youtu.be
1931 Dudley Mountain Rd Charlottesville VA 22903 | Charlottesville Historic Farm for Sale
By 1931 Dudley Mountain Rd Charlottesville VA 22903 | Charlottesville Historic Farm for Sale
Enjoy all the benefits of country living yet still be minutes away from Downtown Charlottesville in this spacious Pleasant Hill historic farm! Call me, Gayle Harvey, at 434-220-0256 to schedule a showing today.