Are you thinking of selling your farm?
Putting your Charlottesville VA farm on the market is not as easy as sticking up a 'for sale' sign in front of your property. It can be a challenging process, both from a business and family perspective.
Sometimes it can also be an emotional event, especially if the property has been in the family for generations. It isn't just a house and some parcel of land. It's an important part of your family's life, filled with wonderful memories. However, there are circumstances when you have to part with it.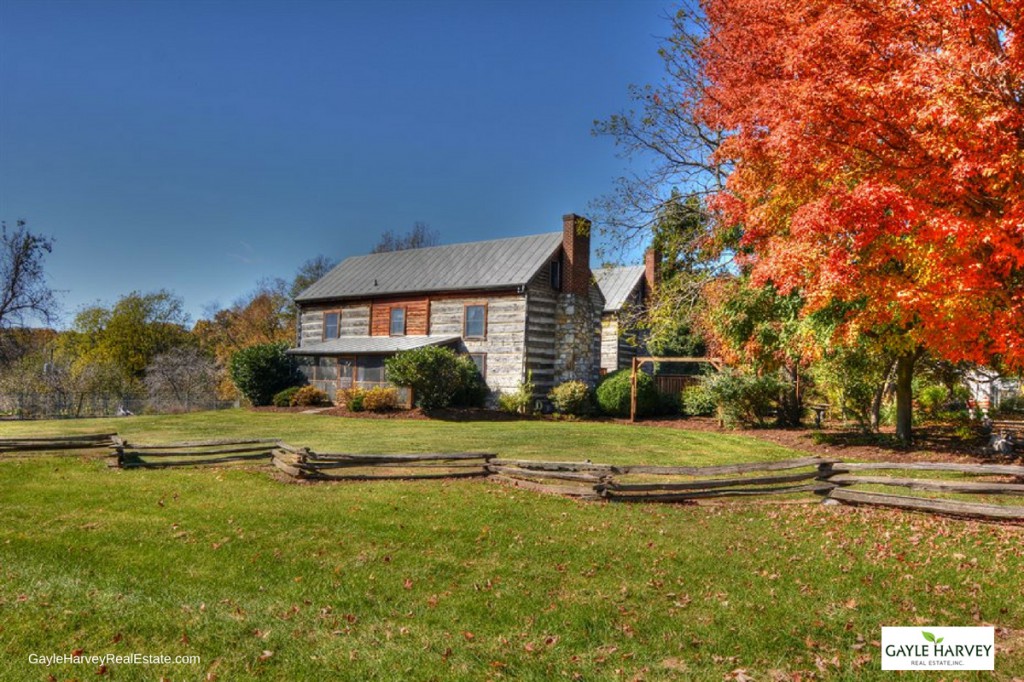 Regardless of the motivation to sell your farm, it is important that both you and your property are prepared for the selling process. First impressions matter in life and selling a rural property is no exception. When you impress potential buyers viewing your property, you can expect a quick sale for a great price!
Many buyers are drawn to Charlottesville because of the lifestyle it offers. In fact, the city often finds itself at the top of the list of the best places to live in the U.S. Who wouldn't be attracted to a community that captures the perfect blend of city meets country? In addition, the area is renowned for its pastoral and beautiful farms located amidst the gorgeous backdrop of the eastern slopes of the Blue Ridge Mountains and the gently rolling hills of the central Piedmont.
By doing the necessary preparations, you can create a positive impact on buyers and optimize the sale price of your property. This in turn can help you quickly move on to the next stage in life, be it retirement, reinvestment, or something else.
There are several different aspects you need to carefully consider prior to selling your property, whether it's a commercial farm land, a grand Virginia estate, or a small hobby farm.
Hi, I'm Gayle Harvey, your Charlottesville Virginia real estate agent and broker specializing in farms, land, and estates in the central Virginia region, I have been involved in the Charlottesville area real estate industry since 2001. I have more than 20 years of hands-on experience with horticulture, cattle and horses. I also hold the prestigious Accredited Land Consultant (ALC) designation.
I help buyers and sellers throughout central Virginia achieve their real estate goals through my knowledge of the current local real estate inventory combined with information on past and recent past sales. You can find out more about me by checking out https://www.gayleharveyrealestate.com/charlottesvillerealtors.php.
I created this article to help you understand the importance of your home's worth, how to determine your property's value, and how to increase the value of your property so that you can focus on ensuring your farm can be marketed as an appealing package and greatly boost your chances of getting a good deal on the sale of your home.
What is your VA farm worth?
Whether you're thinking about selling your farm in Central VA, looking into your equity position, or interested in the real estate market, the question everyone starts with is "what's my home worth?"
So much depends on the answer.
Before we go any further, let us first define true market value. Basically, market value is what buyers are willing to pay for your property. It is the price that your home should sell for in the current market. Your property's value will depend on several factors, including how it was built, its location, the condition it is in, and the size of both the house and the property it sits on.
Hard as it may sound, it has nothing to do with how much you love your home, or how many special memories you've built there.
It is critical to have an accurate idea of your property's value before listing it for sale. One of the main reasons why a property fails to sell, or gets overlooked entirely, is that it has a listing price that is too high for either the home or the location. A property that is priced too high will not sell quickly and may 'go stale' in the market, while an underpriced property will not give you the best return on your investment.
Pricing will also determine how quickly your property sells, how attractive your property will be to buyers, and how you will reach your financial goals regarding the transaction.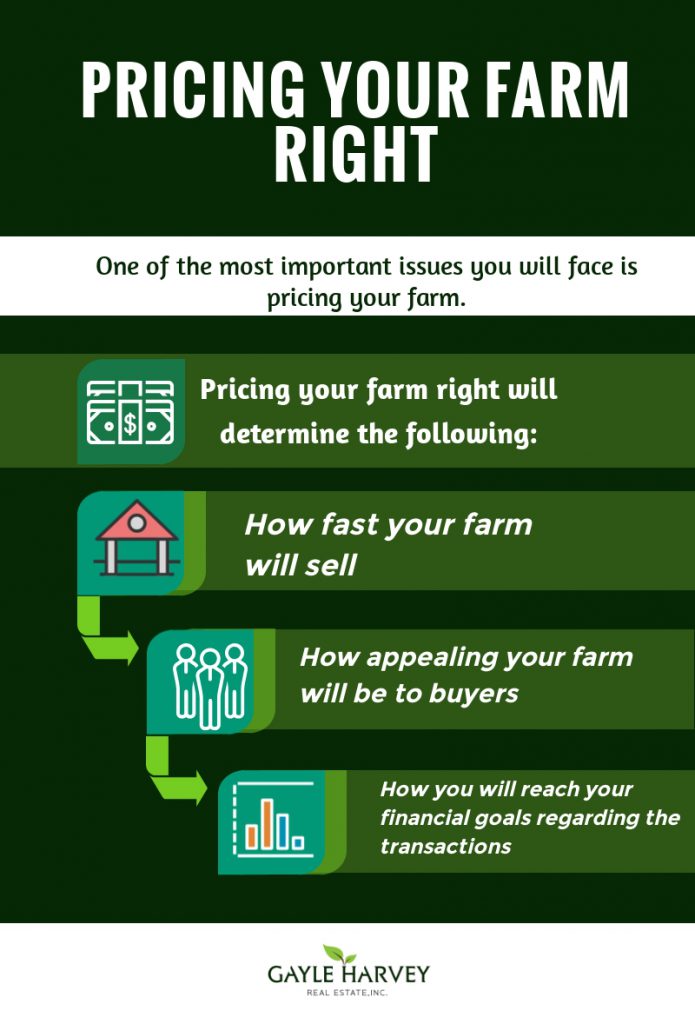 How do you determine the value of your property?
There are several methods that are used to determine how much a home is worth.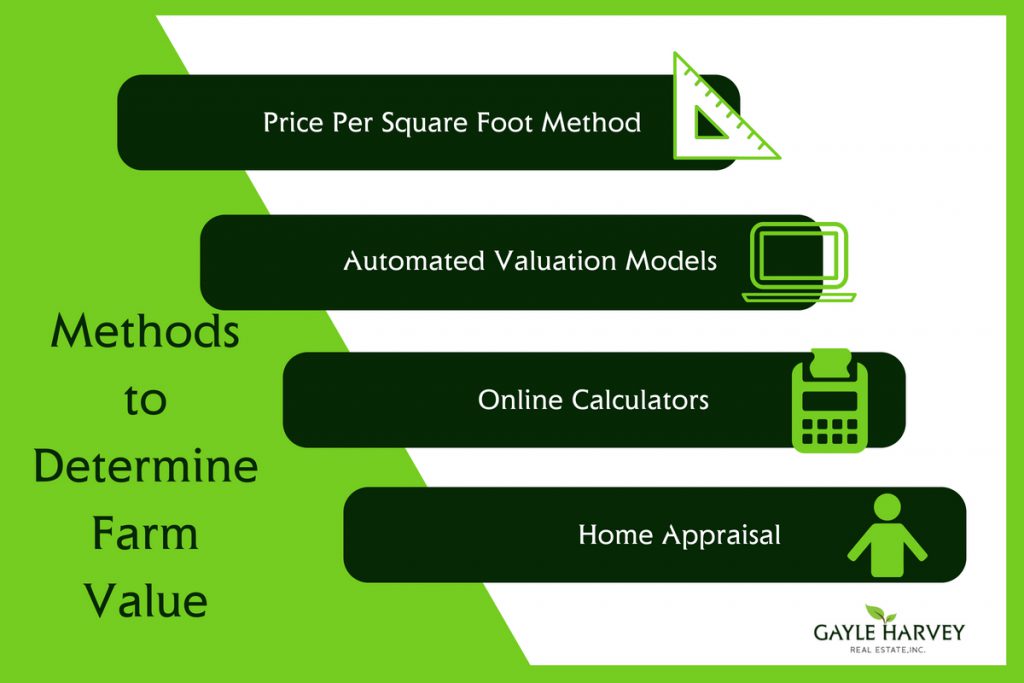 Price Per Square Foot Method
There are homeowners who believe that the price per square foot method is an excellent way to determine a home's market value. What they usually do is take the sale price of a home that is similar to their property and then divide the amount by the number of square feet in their home.
However, the price per square foot method can be used as a measure to understand the general values of an area. But it should never be used to determine the market value of a home.
This method is ineffective because every home is different. While properties may be similar in terms of square footage, number of bedrooms, number of bathrooms, and location, there are many factors that are not taken into account when using the price per square foot method. These include property features, upgrades, and amenities.
Automated Valuation Models
Automated Valuation Models or AVM's can provide real estate property valuation. They use public records like property transfers, deeds of ownership and tax assessments along with some mathematical modeling. They try to predict your home's value based on recent sales and listing prices in the area.
AVM's can be produced in a matter of seconds. They use statistics and lots of data. Sounds reliable, right?
However, just like the price per square foot method, AVM's don't take into consideration property features, upgrades, and amenities. Another problem is the fact that the data can be delayed at times. If a database has not been updated for a few months, it affects the accuracy of the estimate, and that amount of data varies by municipality and sometimes by home.
Online Calculators
If you search "how much is my home worth", the result will show a number of home value estimators. In fact, there are several websites that offer free market value estimations. The most popular ones are Zillow and Trulia. Many of these estimates generate automatically based on public information like tax records, sales history, and comparable sales. Within seconds, you will receive a figure based on recent sales and the site's information about your home.
But do sites like Zillow provide accurate home values? Not exactly. Some of Zillow's Zestimates can be off by $30,000+.
Why is this so? It's because these websites have no clue on what is currently happening in your local real estate market or what the condition of your home is.
Home Appraisal
One accurate method to determine the market value of your home is to hire a professional appraiser. The cost of an appraisal typically ranges between $250 – $500. However, it is a great way to get an unbiased opinion of your property's market value.
Professional Appraisers evaluate the following:
Market: The region, city and neighborhood in which a home is located

Property: Characteristics of the house, including improvements, and the land it sits on

Comparable properties: Sales, listings, vacancies, cost, depreciation and other factors for similar houses in the same market
Why Home Value Estimate Tools Aren't as Accurate as You Think
Let's delve deeper into why online estimates aren't as accurate as many people would like to believe.
There are many tools available for the average person interested in selling a home. The internet provides numerous resources. However, not everything you see online is true. You must take it with a grain of salt.
Here are five reasons why online estimates could be off: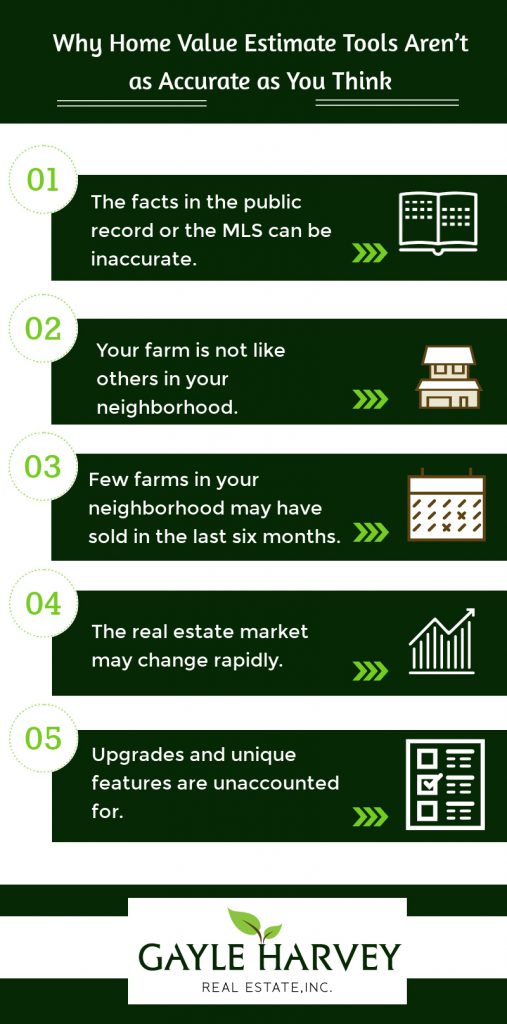 The facts in the public record or the MLS can be inaccurate.
Since these estimates are generated automatically based on public information like tax records, sales history, and comparable sales, any discrepancy on the information will affect your home's predicted value. If you live in a rural area, where sales are rare due to people staying in a home for a long period of time, the data can be even less accurate.
Your home is not like others in your neighborhood.
It's difficult to arrive at an accurate value if there are no comparable homes. If your property is not like others in your area, or has unique features, there may be no comparable properties to compare it with.
Few homes in your neighborhood may have sold in the last six months.
Estimates are more accurate if there is a high housing turnover rate. The hotter the market, the more MLS data and sale prices the computers can use to calculate value. On the other hand, with few sales, there is less information to draw from.
The real estate market may change rapidly.
Home valuations are based on past sales. If the market is considerably hotter or colder than it was six months ago, those past sales are less reliable an indicator of current values.
Upgrades and unique features are unaccounted for.
You may make improvements to your property, and online value estimators have no way of knowing unless your local property tax assessor knows about your upgrades. If you make any updates that require permits from the city, that information may be passed along to the property tax authorities and entered into the public record, which is where online value estimators could learn about it.
However, if you make improvements that didn't require any major permits, these upgrades may be unaccounted for when you try to get online valuation. So even if your home has a brand new designer kitchen, and a similar neighbor's property has an outdated one, online estimates value both homes similarly even though your home may fetch a higher sale price.
Why Use a Real Estate Agent to Assess Your Property's Worth
You need to have a clear understanding of your property's value. To help you, I can provide you with a free evaluation of your property that will give you an accurate estimate of its current value in today's real estate market and ultimately what you can expect to sell for.
Let me share with you top reasons why using a real estate agent to assess your home value is a smart move.
A real estate agent goes beyond the hard, basic data, like the square footage and the number of bedrooms, to assess your home. As an agent, I look at homes through the buyers' eyes, allowing me to envision how the home needs to be positioned against other similar properties for sale.
I can provide you with both an assessed value and a market value (the value your house will most likely be sold for in an open market). On the other hand, an online calculator will only give you an estimated assessed value, which is sometimes based on wrong or outdated data.
As a real estate agent, I can assess the specific details of your property, both positive and negative.
I understand how important it is to price your home right. You don't want your house sitting on the market for too long, nor do you want to undervalue the price of your home.
How Do Real Estate Agents Value Your Home?
It takes an experienced real estate agent who understands the nuances of the market, and the specifics of a home to provide an accurate market value.
So how do real estate agents, just like myself, arrive at a price that not only realistically reflects just what the property is worth, but also maximizes what the seller can achieve for it?
One of the best ways to determine the value of your home is by having a comparative market analysis (CMA) performed on your property.
What is a CMA? A CMA is a detailed analysis performed by a real estate professional that analyzes recently sold homes ("comparables") within the past 6-month period in a specified area.
Comparable sales are those that most closely resemble your property. In order for a CMA to be accurate, it is crucial to select the best comparable properties. Here are several things I consider when choosing comparables:
When the was property sold
Sales more than six months in the past are not good comps, especially in fast-moving markets.
Where the property is located
The very best situation is that the property is in the same subdivision. However, that's not possible most of the time, so the next consideration is locating comps in the same neighborhood or general area.
Characteristics of the property
When it comes to the style of residence, the number of bedroom and baths, the square footage of the home, the size of the lot, and other features of the property, the comparable homes should be as similar as possible.
Watch the video below to learn more about CMA's
How do you increase the value of your Charlottesville VA farm?
Presentation is key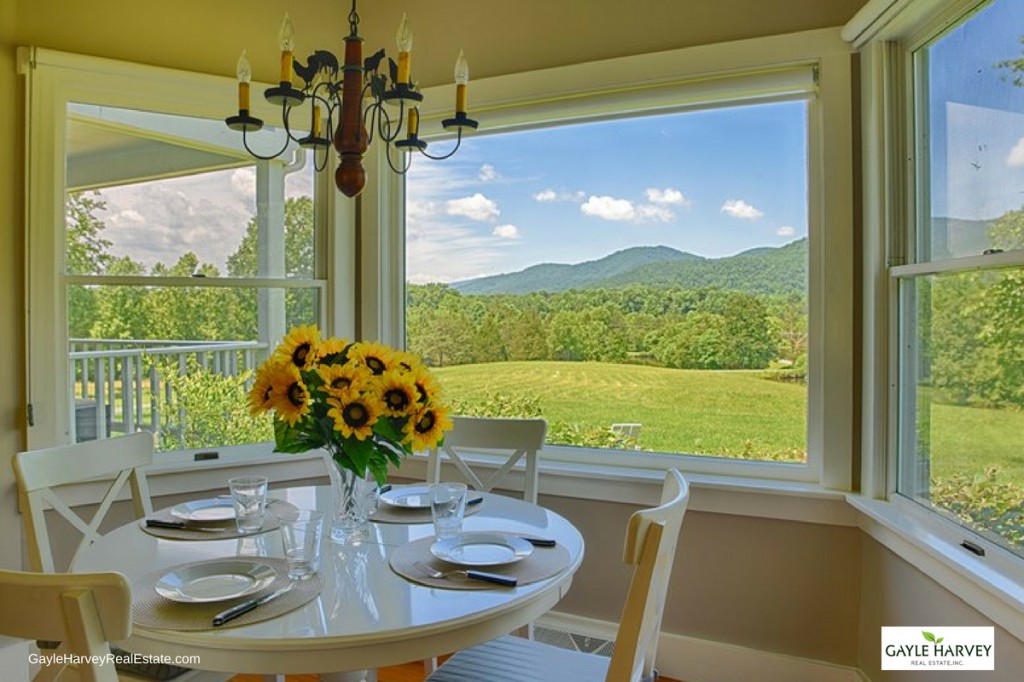 One simple way to increase the value of your property is to make sure it is well-maintained. When selling a property, first impressions really do count. Within the first minute of visiting your farm, the prospective buyer will have formed 80% of their overall opinion about your property.
One of the biggest mistake property sellers make is thinking that, because it's a farm, the buyers won't care what it looks like. This couldn't be any further from the truth. Lack of presentation from the seller's side will surely drive buyers away.
Imagine this: you've seen a property on the Internet and liked the pictures and price, so you arrange a visit in person. However, once you alight from your car, you're greeted by a broken gate, a pile of dishes in the sink, a dirty carpet, and the smell of wet dog. Will you remain enthusiastic about the property? Certainly not!
So clean up. Put your personal items away. Have the carpets cleaned and touch up the paint. Make sure that when buyers come, they will leave feeling like they could see themselves living in your home.
Landscape your house and grounds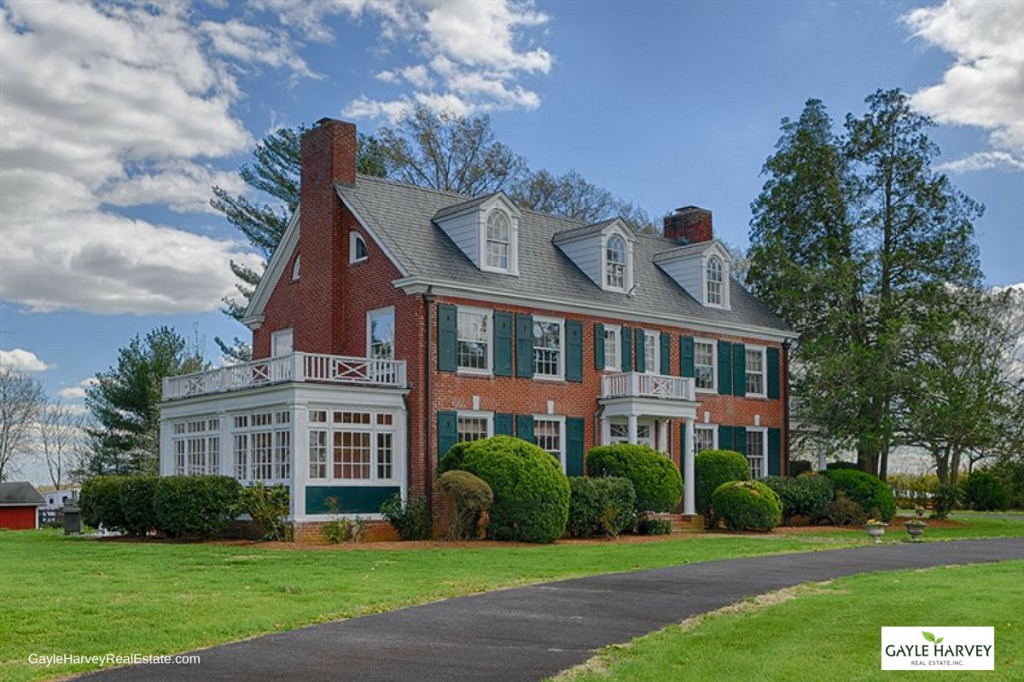 Landscaping is a win–win proposition. Not only does it increase property value, it is also great for the environment and has been shown to improve your health!
Before doing anything, make sure that you have a master plan. Pay special attention to the curb appeal. When potential buyers arrive at your property, the overall effect should be a welcoming feast for the eyes. Adding a fence can also greatly enhance your landscaping. Putting up fences outline special areas. For example, you can consider putting up a decorative fence between the yard and pasture.
Provide proof on your farm's success
Another strategy that can boost your property's value is to show evidences of your farm's success. Buyers love to see that someone has had success on this property, and it makes them feel like maybe they could find success here too.
Are you selling an equestrian farm? Have you won ribbons or trophies in horse showing? Display them in the barn aisle or in your office space in the house.
Can you provide verifiable stats on your farm's production for the past 12 months? This way prospective buyers will immediately feel at ease when considering a purchase. Keep in mind that potential income generation is one of the biggest objections a buyer can have with a farm. You can take that off of the table by proving your property's previous successes.
Stage your property
Another popular way to increase your property's value is home staging. This involves arranging and decorating the property in a way that appeals to a wide range of buyers.
Taking the extra step to stage your property can make a difference in how a buyer values it and the price you might get for it. According to National Association of Realtors' (NAR) 2017 Profile of Home Staging, 29 percent of sellers' agents reported an increase of one percent to five percent of the dollar value offered by buyers, in comparison to similar homes. Twenty-one percent of respondents stated that staging a home increased the dollar value of the home between 6 and 10 percent. It is also worth noting that none of the respondents reported that staging a home had a negative impact on the home's dollar value.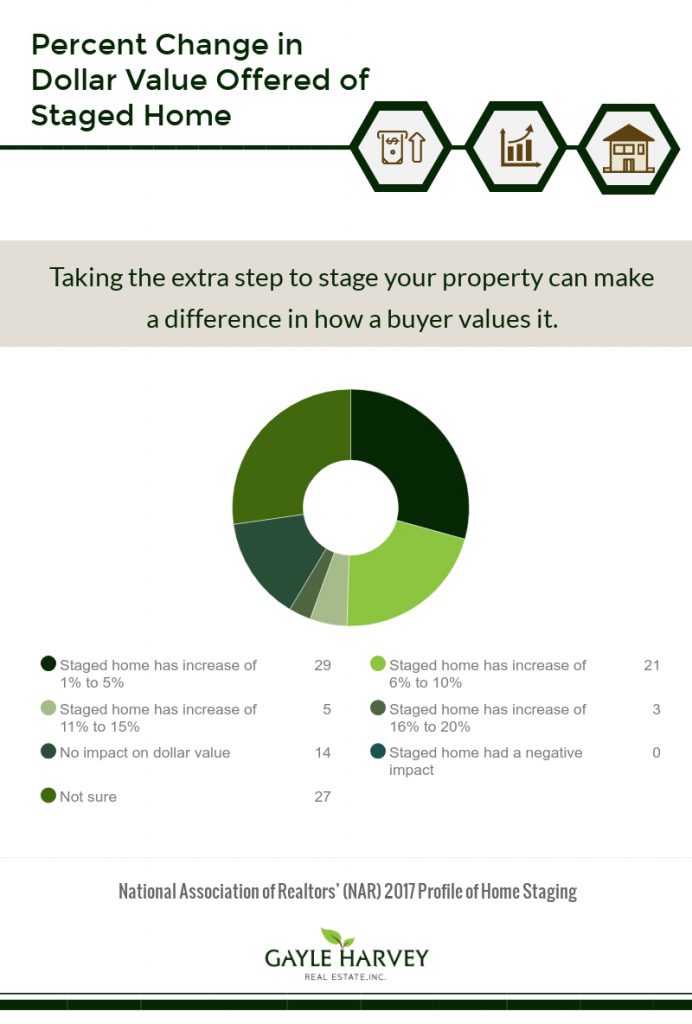 Watch the video below to see the dramatic change home staging can make
Tap into the talents of a professional home stager. He or she has the ability to look at your property with a fresh pair of eyes and view it as a highly critical buyer would see it
Improve Access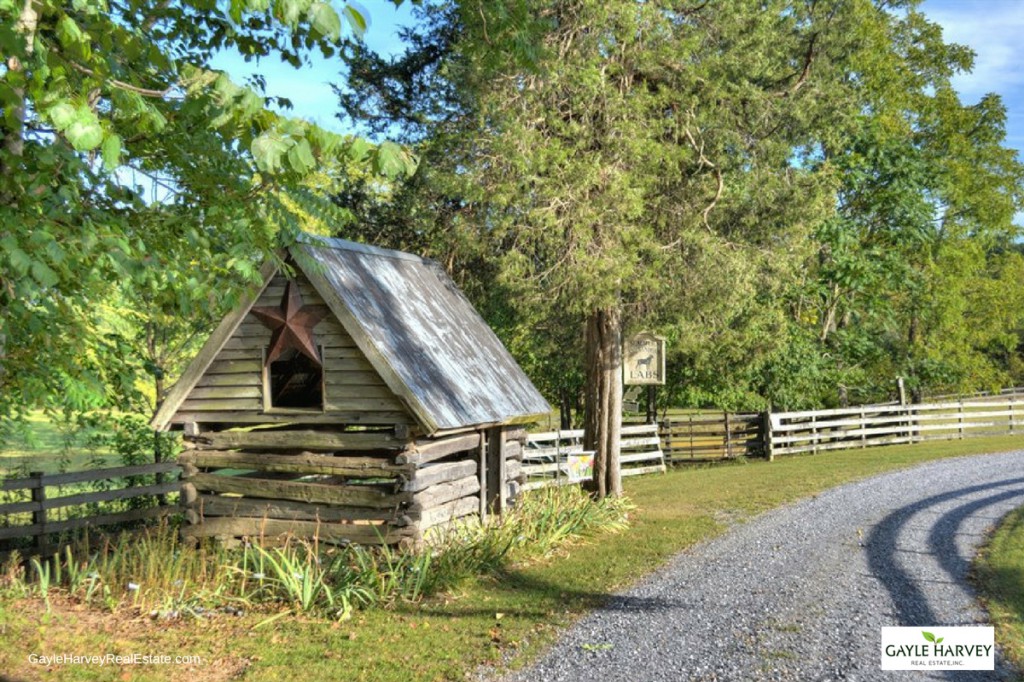 Is it difficult to access your property? Did you know that poor access can be the single greatest detriment to enjoying a property?
A farm can be difficult to sell if it has no access. It will also diminish the value of your property significantly. No buyer will be willing to pay a premium rate for property with difficult access or no access at all.
On the other hand, having good access can give you freedom to enjoy your property. In addition, good access can be pointed out to the buyer when the property is placed on the market.
Final Thoughts
There are many different ways to determine the market value of a home. Make sure that you do not fall for the poor methods of determining market values.
If you have any questions about farms, estates or the local real estate market, I would be glad to answer them for you.
Call me, Gayle Harvey, at 434-220-0256 For a No Cost No Obligation (CMA) comparable market analysis of your property! Let's work together to make sure that your home selling experience goes as smoothly as possible. Allow my skills and experience to work for you as you sell your Charlottesville VA farm.
In case you cannot view this video here, please click the link below to view Getting Ready to Sell? Increase Your Home Value With My Proven Formula on my YouTube channel: https://www.youtube.com/watch?v=bZt3IJRnZZo&feature=youtu.be