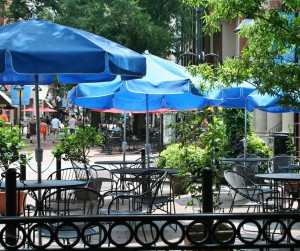 Earlier this month (January 2018), National Geographic Traveler ranked Charlottesville among the top 30 Best Small Cities in the U.S., as well as giving it the distinction of "Most Literate" among its peer cities. To determine the rankings, National Geographic teamed up with Resonance Consultancy, a branding consulting firm that has created an algorithm for ranking cities and is behind the World's Best Cities program.
For the Best Small Cities rankings, the collaborative team analyzed social media references to cities in the U.S. and then organized them according to population size. Certain themes arose around certain cities, such as the number of coffee shops or art galleries, or—in the case of Charlottesville—the number of bookstores and college degrees. From those larger themes the team created superlatives to describe each city, rightly naming Charlottesville "Most Literate." To learn more about our literary city, read our blog post on local bookstores. And, for all those eager readers out there, be sure to mark the dates of the upcoming Virginia Festival of the Book: March 21-25, 2018.
To read the complete list of Best Small Cities in the U.S., visit National Geographic here.