The best of country living awaits in this spacious Gordonsville property
Nestled on top of a hill surrounded by hardwoods is a Gordonsville home that offers stunning wooded views, unmatched privacy, and beautiful living spaces.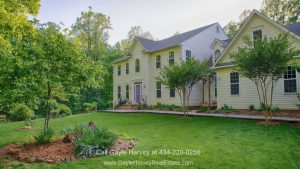 This secluded property is a nature lover's paradise. The home sits on 10.9+/- acres of gently rolling, partly cleared and partly wooded lot, offering 4,356+/- square feet for you to enjoy. Its amazing features include 5 generous-sized ensuite bedrooms, 6.5 bathrooms, over-sized living and dining rooms, decks, patio, and much more! 
This property is set off Buzzard Hollow Rd. To reach this home, you have to drive along a tree-lined lane, which opens to a large cleared area where the home stands.
If you are looking for a spacious country home where you can enjoy unmatched privacy and serenity, this is the property you've been looking for. 
Fall in love with the bright living spaces of this Orange County home
This two-story Gordonsville home for sale seamlessly blends comfort and style. 
Step into the entryway and feel right at home.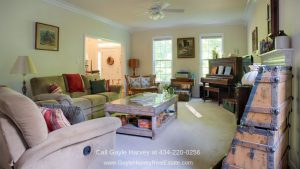 To the left side of the entryway is a formal living room, a beautiful space with neutral-toned walls, ceiling molding, and gas fireplace. Large windows allow light to stream in, giving this living room a warm and inviting appeal. This spacious living area is the perfect place to relax and entertain.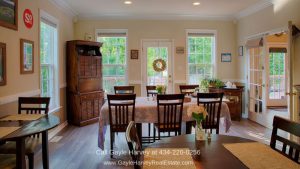 Across the living area is a well-lit dining area that can comfortably hold a table for eight. A glass door to the side opens to a spacious deck. It also has a french door that opens to the hallway and kitchen area. 
The kitchen is every chef's dream, boasting  large oak cabinets, Formica counters, and modern appliances. It comes with a dishwasher, electric range, microwave, pantry, and refrigerator. Get your favorite family recipes ready!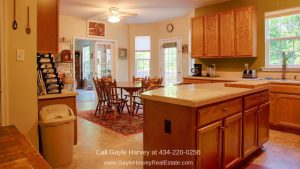 A breakfast nook is set by the glass door that opens to an expansive deck that overlooks the backyard.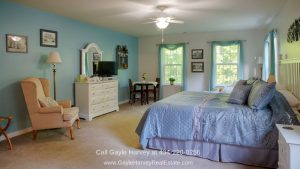 This home offers two generously-sized master bedrooms that are perfect for  rest and relaxation. One of the master bedrooms has a sitting area, walk-in closet, and en-suite bathroom for your convenience. 
An outdoor paradise
When you want to get away from it all and just be surrounded by peace and tranquility, this country property in Gordonsville is an amazing outdoor retreat.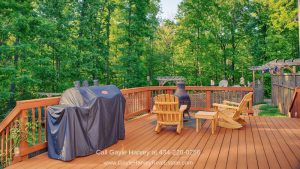 The backyard features an expansive deck perfect for barbecues and al fresco dining. Or you can take your entertaining down to the patio with a firepit. 
The landscaped backyard also features a large patio, lovely gardens, and a walking trail when you want to take long walks to unwind.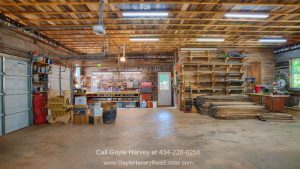 A large detached three-bay garage is available for your painting, woodworking, or any other hobbies. 
A Gordonsville property worth investing
This Gordonsville country property is perfect as both a vacation home, full-time residence or a Bed and Breakfast. It's a complete package, offering you everything you've dreamed of. 
On top of this home's exceptional amenities and exceptional privacy, this Uphill home is also conveniently located.
Gordonsville and Barboursville are just minutes away. Gordonsville is a charming town known for its award-winning BBQ restaurant. Shopping and dining are easy and convenient in Gordonsville. 
Do you enjoy visiting wineries? There are also several local wineries near this property. The closest one is Horton Vineyards, about a mile away. 
Charlottesville is only 30 minutes away, approximately 18 miles away via VA-20N. 
Don't miss this chance to own this amazing home! 
Call me, Gayle Harvey, at 434-220-0256 to set a showing.
In case you can not view this video here, please click the link below to view 18248 Buzzard Hollow Rd Gordonsville VA 22942 | Home for Sale on my YouTube channel: https://youtu.be/qByN-ppSJAA