Madison County was founded in 1792 and named for the Madison family to which President James Madison (1751-1836) belonged. While President Madison's home, Montpelier, is located in nearby Orange, his family owned land along the Rapidan River in the county named for them. Yet this is not the only presidential tie to the area. President Herbert Hoover at one time owned a home in Madison known as Rapidan Camp. The town of Madison still celebrates Hoover Day annually in August to mark his formal visit to the town in 1929. With such history, it is no surprise that some of the homes on the market in Madison date back to the 18th and 19th centuries. And despite its proximity to the ever-growing metropolis of Charlottesville, homes in Madison are often pleasantly situated on at least a few acres, allowing breathing room between neighbors. In addition, due to the topography of the area, many homes have mountain views. According to the Charlottesville Area Association of Realtors (CAAR), in May 2017 the median estimated home value in Madison County was $186,800 while the median list price was $262,500, making it one of the more affordable counties surrounding Charlottesville. And with the Blue Ridge Mountains and Shenandoah National Park nearby, Madison County—just an hour and a half south of D.C.—is full of beauty and recreational opportunities.
Things To Do
Shenandoah National Park is made up of a 300-square-mile section of the breathtaking Blue Ridge Mountains. The park contains over 500 miles of hiking trails, including 101 miles of the Appalachian Trail. Stony Man and Hawksbill, the two highest elevation points, surpass 4,000 feet. The park is also the location of President Hoover's Rapidan Camp where you can reserve a tour.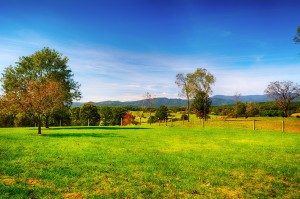 Rapidan Wildlife Management Area
Adjacent to Shenandoah National Park and sharing a 25-mile boundary line is Rapidan Wildlife Management Area. It consists of 10,326 acres and the crossways of three rivers: Rapidan, Conway, and South River. Abundant fishing is available, including brook trout in the Rapidan and brown trout in the Conway. Please check for area regulations before fishing.
Roaring Twenties Antique Car Museum 1445 Wolftown Hood Road | Hood, VA 22723
This unique museum, open by appointment, has rows and rows of antique cars and memorabilia from the Jazz Age.
Early Mountain Vineyards 6109 Wolftown-Hood Road | Madison, VA 22722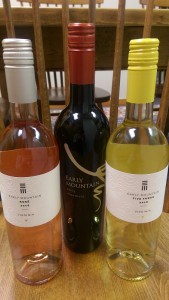 Voted the #1 tasting room in the U.S. by USA Today readers in 2016, at Early Mountain Vineyards you can taste wine made from grapes grown in Virginia soil paired with cheese and charcuterie plates. There is also a full service restaurant and an overnight guest cottage at the vineyards.
DuCard Vineyards 40 Gibson Hollow Lane | Etlan, VA 22719
Unlike other local wines, DuCard wines are not available in stores and can only be purchased at the vineyard's tasting room. It is a purposefully small operation, with small batch wine production, to maintain quality. The vineyard is also known for its sustainability initiatives, such as its solar-powered tasting room and support of the local food movement.
This family-run brewery is located at the historic Woodbourne Estate (established circa 1810). Owners Dave Fulton and Julie Haines, along with two of their grown children and their families, run the brewery, which includes "Central Virginia's largest private hops yard," according to their website. Want to try locally brewed beer while also enjoying a beautiful, historic setting? This is the place to go.
With over 200 local artists, the Madison Arts Exchange provides a central place to appreciate and support all of the visual arts talent that resides in Madison.
Dining
The Bavarian Chef has served German-inspired cuisine in Madison County since 1974. On their menu you'll find pork and veal schnitzel along with filet mignon and Virginia trout. Reservations are recommended.