Six miles east of Charlottesville you'll find the unincorporated community of Keswick, an equestrian dream of green fields and rolling pastures. (Click here to learn more about the origins of the unique name). According to the Charlottesville Area Association of Realtors' (CAAR) Neighborhood Report, in February 2017 the median estimated home value in Keswick was $574,000 and the median list price was $590,000. In 2008, Stephen Wells of the New York Times wrote, "It's this image of upscale rural America that best defines Keswick and its surrounding communities." And this remains true today.
Here are some other things to know about life in Keswick.
Neighborhoods
Glenmore is a gated community with luxury homes tucked among mature trees, and paved walking trails that parallel the roads. Formerly a horse farm estate known nationwide, Glenmore gives a nod to its roots via its on-site Equestrian Center. The residential community also features an 18-hole golf course, a fitness/swimming/tennis facility, soccer field, basketball court, and a clubhouse.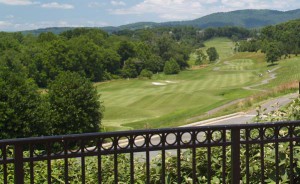 Just on the other side of I-64, you'll find Keswick Estates, a small luxury residential community consisting of 121 homes and home building sites. Like Glenmore, it is gated, but home sites are larger at two to six acres. Its proximity to the Keswick Hall resort means that residents have easy access to all of the resort's amenities, such as the golf club and spa.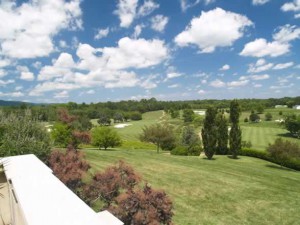 Recreation
There are other recreational opportunities in Keswick beyond the Glenmore Country Club and Keswick Hall.
Keswick Vineyards is a lovely spot to enjoy a glass of wine along with views of the Southwest Mountains. In 2016 the American Wine Society awarded the vineyard the silver award for their 2015 Chardonnay Reserve.
Just a little bit further north is Castle Hill Cider, if you prefer apples to grapes, cider to wine. Another bucolic setting in which to relax, you'll enjoy the sights and sounds surrounding Castle Hill. Be sure to try the Celestial cider.
A couple miles from Glenmore you can spend an afternoon antiquing at A&W CollecTables. You can read more about their offerings here.
If a private guided tour of the countryside is more your taste, and you enjoy the perspective gained from atop a horse, check out Indian Summer Guide Service. Tour options include guided horseback rides through several wineries and vineyards—including Keswick Vineyards—as well as the orchards of Castle Hill Cider.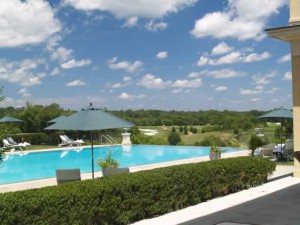 Dining
Keswick Hall & Golf Club offers three dining options: Fossett's, Villa Crawford, and Treble Wine Cellar. Fossett's is committed to using locally sourced ingredients wherever possible for their gourmet American menu. Fossett's also usually participates in Charlottesville Restaurant Week, a benefit for the Blue Ridge Area Food Bank held twice a year—in January and in July—that offers three-course meals at reduced rates. (The next Restaurant Week will be July 14-23, 2017.) Villa Crawford serves a lunch buffet as well as a la carte dining that includes comfort foods as well as healthy options. The Treble Wine Cellar is a private dining venue with the option of either ordering from the Fossett's menu or enjoying the recommended pairings of the executive chef and sommelier.
Shortly before the turn off to Glenmore is the elegant Clifton Inn with award-winning dining. You'll need to call ahead for reservations. We also recommend keeping a look out for special tastings and dining offerings.