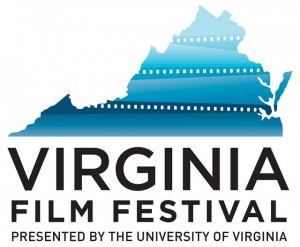 The Virginia Film Festival is coming up! Throughout the entire weekend of November 5-8, you can immerse yourself in a wide range of cinematic pursuits, from original short films to some of the oldest classics, documentaries, dramas and everything in between. Created in 1988, the Virginia Film Festival is one of the most enduring recent traditions to land in Charlottesville. If you live in Albemarle County, you probably know firsthand how disparate the interests of the University of Virginia and the interests of the rest of the city and especially the county can be; but the film fest always does a great job with community integration.
The festival screens films from all over the world, spanning multiple genres. Some of them, like The Maltese Falcon or Murnau's Faust are classics, but there are also many recent pictures, some of which haven't been widely released. One of the biggest features of the festival is its inclusion of actors, actresses, directors, and other personnel who worked on the featured films. Oftentimes these figures will provide commentary and answer questions before or after the screening of the films which really does make seeing a film at the fest a unique experience. We'll talk here about some of the things we're most excited for, from individual films to program events and workshops.
I Saw the Light is one of the first on our list. An appreciation for country and folk music is definitely the lay of the land in Charlottesville and central Virginia, and so a biopic about the legendary Hank Williams is especially exciting. Directed by Marc Abraham, and starring Tom Hiddleston as the iconic country pioneer, this picture is scheduled to be released next March. Presumably in the tradition of films like Ray (about singer/pianist Ray Charles) or Walk the Line (about Johnny Cash). I Saw the Light spans 29 years, the length of Williams' life. The film covers his humble beginnings, ascension to fame and turbulent relationships. Writer-director Marc Abraham and actresses Cherry Jones and Maddie Hasson (who plays his mother and second wife, respectively) will be present for discussion. Playing Thursday, Nov. 5 at 7pm, at the Paramount Theatre on the Downtown Mall.
Mercy Street is an upcoming PBS Civil War medical drama, produced on land in central Virginia, mostly in and around Richmond. It's a character-based series whose first installment will play at the festival. Beginning in the spring of 1862, it follows the lives of two volunteer nurses on either side of the war. They collide at the Mansion House, a luxury hotel in Alexandria that has been converted into a Union Army hospital. Due to its location in Northern Virginia and its proximity to the capital, Alexandria was considered a border town…indeed it was the longest Confederate-occupied city of the war. Since several properties in central Virginia are colored with Civil War-era history, this is a fitting accession for the film festival. There will be a panel with actresses Mary Elizabeth Winstead, Tara Summers, and Hannah James, co-executive producer Lisa Wolfinger, and UVa history professor Gary Gallagher as a moderator. The series premieres on PBS on January 17, but the first episode is screening at the film festival 6:30pm on Friday Nov. 6 at UVa's Culbreth Theatre.
Ithaca is Meg Ryan's directorial debut. She also acts in it, alongside Alex Neustaedter, Sam Shepard, Tom Hanks and others. Neustaedter plays Homer Macauley, a determined bike telegraph messenger who sets out to be the fastest and most reliable member of his field. His older brother is out fighting in the Second World War and so the 14-year-old Homer is left to help care for his widowed mother and his younger siblings; he assumes responsibility for them while also dutifully delivering telegraph messages all over his hometown of Ithaca, California. Set during the spring of 1942, the messages young Homer delivers are replete with the wartime sentiments of love, longing, and despair, all of which echo his own personal struggles as he comes of age during this uncertain period. This is another film that was shot and produced on land in central Virginia, this time in Petersburg, VA. It is based on The Human Comedy, a novel by William Sayoran. Director Meg Ryan will be around after the screening for a panel discussion with producer Janet Brenner, and actors Alex Neustaedter and Lois Robbins. 7:00pm, Friday November 6 at the Paramount Theatre downtown.
Born on the Fourth of July is a critically-acclaimed and commercially successful film that originally debuted in 1989. It's directed by Oliver Stone and co-written with Stone and a fellow Vietnam War veteran Ron Kovic, on whose autobiography the film is based. It stars Tom Cruise in his first Academy Award-nominated role. Cruise plays Kovic, a young, idealistic American man who enlists in the Marines and fights in the Vietnam War. The film depicts Kovic's struggles with reconciling his principles and vaguely Christian morality with the horrors of the war. He makes mistakes, sustains injuries, (both physical and psychological), and has to come face to face with himself and the people he has harmed. His disillusionment with both the war and America's reasons for taking part, crops up steadily after he returns to America, to the youthful dissatisfaction and societal upheaval of the late 60s and early 70s. Born on the Fourth of July is considered part of Stone's Vietnam "trilogy" along with Platoon and Heaven and Earth. Stone himself will be in attendance at the film festival, and he will be part of a discussion with UVa history professor Robert Toplin. 1:30pm, Saturday Nov. 7 at the Paramount Theater.
Faust is probably the oldest film that will be shown at this year's film festival. Debuting in 1926, the German film was directed by F.W. Murnau. It's an adaptation of Goethe's Faust. The demon Mephisto makes a bet with an archangel, contending that he can corrupt the soul of a pious man. Satan inflicts a village with a terrible, sweeping plague and the righteous alchemist Faust is filled with despair at his inability to stop the destruction. Mephisto swoops in to tempt Faust, offering the alchemist youth a cure for the plague, in exchange for his eternal soul. This timeless story is depicted with hazy, somnolescent surrealism by Murnau who directed films like Nosferatu. In a unique, interdisciplinary offering, this silent film will play along with an original score, written by local trumpeter John D'earth and performed by the UVa faculty jazz band The Free Bridge Quintet. 8:00pm, Saturday in Old Cabell Hall on UVa Grounds.
In addition to many other films, (some old, new, borrowed and blue) the Adrenaline Film Project has been an integral part of the Virginia Film Festival for awhile. 10-12 teams of three filmmakers are given 72 hours to write, cast, shoot, edit, and screen a short film (3-5 minutes in length). Everything (except for music) must have been generated during this 72-hour period…meaning no found footage or B-roll from previous sessions. They are supervised at each of these stages by "mentors" who work in the film industry. The process ends with a competitive screening of the selected films at UVa's Culbreth Theatre on Saturday, November 7, 2015, at 9:00 p.m.
If you've got some younger film critics in attendance, it's good to know that Saturday, November 7th is Family Day at the Virginia Film Festival. This segment of the festival takes place during the day on Culbreth Road, between Rugby and University Avenue. Some of the events include a free screening of Pixar short films. If you've ever seen a longer Pixar picture, you're likely aware of some of the innovative short films that have preceded films like Up! or Wall-E. The screening includes Pixar short films from 2007-2012; it's completely free and unticketed. There are also some free workshops led by UVa faculty and students and community members. They go over topics such as audition techniques, music in movies, make-up and style, etc. There's also a "Musical Petting Zoo," put on by the Cville Symphony and UVa Orchestra, and a host of other events. We hope you're as excited as we are about one of Charlottesville's most exciting annual events!