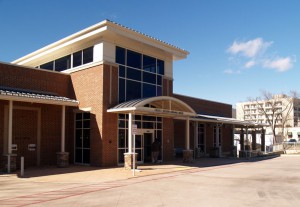 Every city needs a good library; these days it's less about getting your hands on a certain book and more about learning in a communal center, or being exposed to new ideas, perspectives, and viewpoints. To that end, the Jefferson-Madison Regional Library is a valuable resource. Central Virginia libraries are informed by an important precedent; the large, extensive private collections owned by Thomas Jefferson and James Madison. The JMRL was formed in 1972 by the City of Charlottesville, and the Counties of Albemarle, Greene, Louisa, and Nelson, but the history of libraries in the Piedmont region is far more rich.
The Charlottesville JMRL is considered the Central branch, and for good reason. Its location on Market Street is flanked by office buildings, law offices, and homes in downtown Charlottesville. It's very accessible to anyone in the general area, and they do a great job with outreach and enlightening community programs. The Central branch plays an important role in the Virginia Festival of the Book, which comes to Charlottesville every spring. The reference staff is happy to provide face-to-face tutorials on basic computer skills, and they have a documentary film series on the 4th Thursday of every month. Then there's the Black Authors Reading Group which has recently gone digital, and Books on Tap series every first Thursday of the month down at Champion Brewery.
Crozet's incarnation of the JMRL underwent significant renovations in 2013. They relocated from what was originally an old railroad depot to a brand new space, a cavernous, LEED[1] certified building on 18,300 square feet. The library's grand opening was September 28, 2013, at which point community members and fundraisers had generated over a million dollars in donations, state grants, and other contributions, including the handmade circulation desk, made locally in Crozet. The new library is a sight to behold, a beautiful building with vaulted ceilings, stone columns, and 360 degrees of the Blue Ridge Mountains. The library has had a marked impact on Crozet, in part because tremendous community effort required to manifest the vision. In fact, Crozet's local newspaper The Crozet Gazette estimated that library use almost doubled after the new library opened. And utilized for more than just book housing, Crozet's location hosts awesome events and exhibitions, like local historian Col. Edwin Dooley's exhibit about the town's namesake, Col. Claudius Crozet, or the in-depth display of Old Downtown Crozet. The library proves that Crozet is more than just land west of Charlottesville…it's a thriving, active community in its own right.
---
[1] Leadership in Energy and Environmental Design, one of the more ubiquitous green energy certification programs in the world.