Now that spring is upon us and summer is on the way, what better way to enjoy these seasons than by basking in the natural world? Whether you seek a solo retreat or a place to share with friends and loved ones, several of our listings offer gorgeous outdoor spaces in which to unwind, play, and/or entertain.
Dip your toes in the pool while enjoying mountain and Rockfish River views in Nelson County. Take your meals outside on the long deck surrounded by lush leaves and you'll feel as though you live in a treehouse.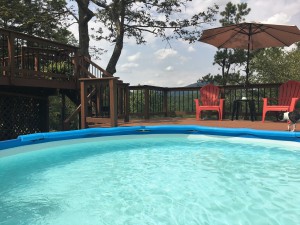 Admire the curved mountain peaks while you put your feet up on the rustic, log porch that seamlessly aligns with the style of this Madison County home.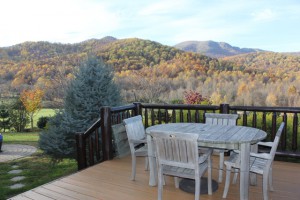 The rear porch at High Point Farm in Orange County provides ample room for comfortable seating on which to pass your time leisurely. During the day you'll enjoy the sight of green pastures for miles and at night the seeming proximity of the stars unobscured by city lights.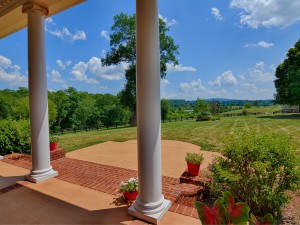 Jacksontown Road Home in Somerset
Sip your morning tea or coffee on the charming patio of this Orange County home. Here, you are surrounded by a mature garden that allows for privacy on your 6+/- acres as you reflect on the day ahead.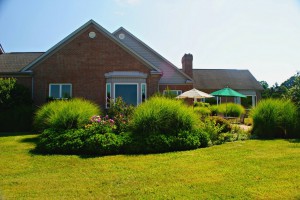 At the rear of this elegant cypress log home in Louisa County, relax on the stone terrace while you listen to the tumbling current of the North Anna River. On cooler evenings, enjoy the warmth of the fire in the exterior fireplace or make S'mores with friends.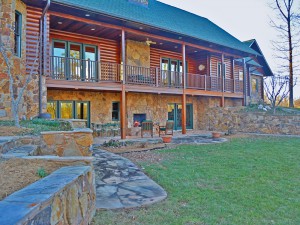 Just down the road from Charlottesville, this private paradise offers an infinity pool, wide terrace-level deck with room for lounge chairs and umbrellas, a long upper deck, and a screen porch with treetop views, all overlooking a pond with a dock.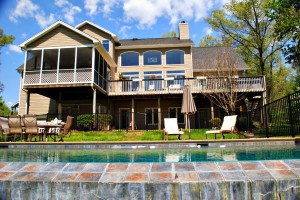 This historic Orange County estate includes a rustic barn reimagined as an event space. Enjoy open-air evenings with friends gathering for food and music. Or for quiet afternoons, read on the wide side porch with ceiling fans to cool you in the summer heat.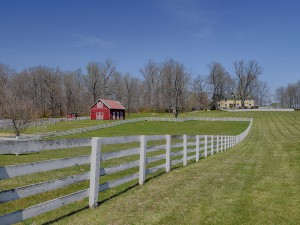 In the early mornings, awaken your senses with the sight of breathtaking mountain views from the back patio of this Madison County farm, or entertain guests for an evening party. On bright mid-afternoons, enjoy the shade of the distinct, semicircular front porch with its slate tile floor.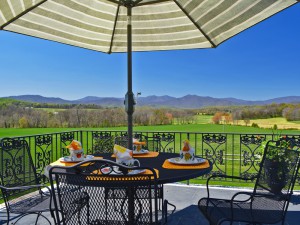 With so many beautiful central Virginia homes to choose from, let us know how we can help find the one that's right for you!