It seems every year Charlottesville is awarded recognition of some kind for an aspect of the city that makes it a wonderful place to live. Whether it is the proximity of the Blue Ridge Mountains or the University of Virginia, or the iconic pedestrian mall (one of the only estimated 75 remaining in the U.S.), there are endless remarkable and noteworthy characteristics that define the area and earn the notice of others. Here is a list of all of Charlottesville's 2016 honors (and one so far for 2017, too!).
A Sense of Place
The New York Post ranked Charlottesville #3 out of the 15 Best Places to Live in the U.S.
Livability named Charlottesville #21 of the Top 100 Best Places to Live.
Travel+Leisure's annual America's Favorite Places survey ranked Charlottesville #23 out of 30 of America's Favorite Towns. According to their website, "The open-response survey asked respondents to submit their favorite place and rate it in over 65 categories, including affordability, notable restaurants, and public parks." Charlottesville's high scores gave a nod to the number and quality of area bookstores and wineries.
Trip.com listed Charlottesville as one of the 10 Hippest Mid-Sized Cities in America.
Food
The American Farmland Trust ranked Charlottesville's City Market as the #3 farmers market in America in the nationwide People's Choice category.
Travelocity named Charlottesville one of America's Best Small Cities for Foodies, specifically highlighting The Clifton Inn, The Local, and The Boar's Head.
OpenTable named local restaurant Fleurie as one of the 100 Best Restaurants in America.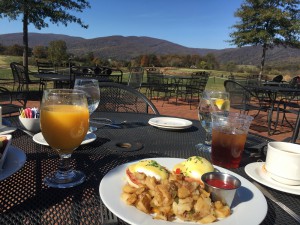 Health
HealthLine ranked Charlottesville as one of the top 10 Healthiest Small Towns in the U.S.
Education
College Rank slotted Charlottesville in as #7 out of 50 of The Best College Towns in America.
Business
Livability.com ranked Charlottesville #4 out of 50 Best Cities for Entrepreneurs due to the success of the University of Virginia's Innovation Laboratory, or "i.Lab," as it's known.
Books
About Great Books included Charlottesville on "The Ultimate 50-State Road Trip for Book Lovers" due to the annual Festival of the Book, multiple bookstores, and the historical presence of Edgar Allen Poe and William Faulkner, not to mention the library at Monticello.
Pets
Paw Culture ranked Charlottesville #7 on its list of "11 Pet-Friendly Holiday Towns and Cities," citing the popularity of the downtown pedestrian mall.
Tourism
And one to grow on…
In January 2017, Expedia named Charlottesville one of the top 17 Places to Visit in 2017 for its mountain views, historic sites, local coffee, shops, and many vineyards.