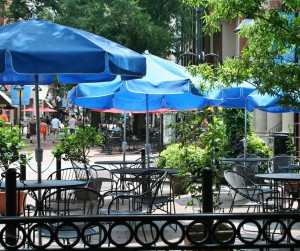 Charlottesville is on the list of countless "Best Small Towns in America" lists due its beautiful landscape, university community, and cultural scene. Why not add yet another great reason to the list?  This summer, Charlottesville joined the elite group of US Gigabit Cities. Now what in the world does that mean?
"Gigabit Internet service refers to data uploads and downloads of up to a gigabit (or 1,000 megabits) per second. For those without an engineering degree, that is very, very fast. It puts Charlottesville on par with other pioneering US cities like Chattanooga, Tennessee and Lafayette, Louisiana, along with world-leading cities like Seoul, Stockholm and Tokyo. It creates a huge competitive advantage for Charlottesville businesses. It allows every member of a Charlottesville household to be streaming, gaming, video conferencing and browsing at the same time. It facilitates healthcare and fosters education." Ting.com
The service is provided by Ting, a  subsidiary of Tucows Inc. If you live in the Charlottesville area, you can enter your address on Ting's local website to see if your neighborhood or street has received service.
This map posted in September 2015 shows the current areas and future roll-out plans for the city: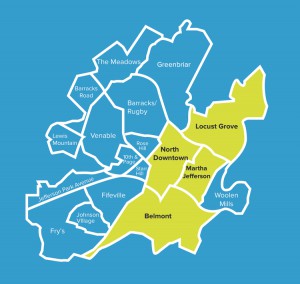 Ting anticipates to have coverage for the entire city of Charlottesville by the end of 2016.
What excites us most at Gayle Harvey Real Estate is the link between Gigabit service and home values.  Having homes (and an entire city with the infastructure) installed with the fastest internet available in the world is sure to increase property values!
The installation fee is approximately $400 but sure to be an upgrade to your property with a high ROI.
We are excited to see how quickly the service expands to service the neighboring counties.