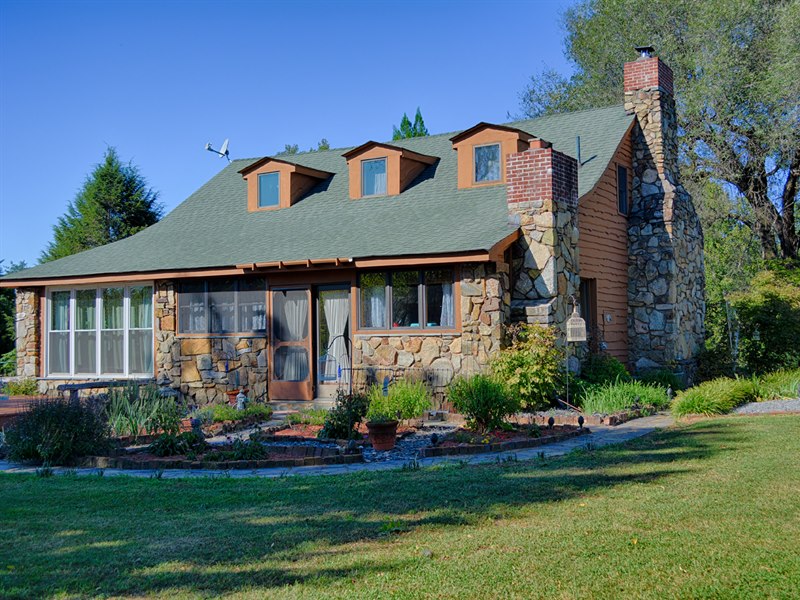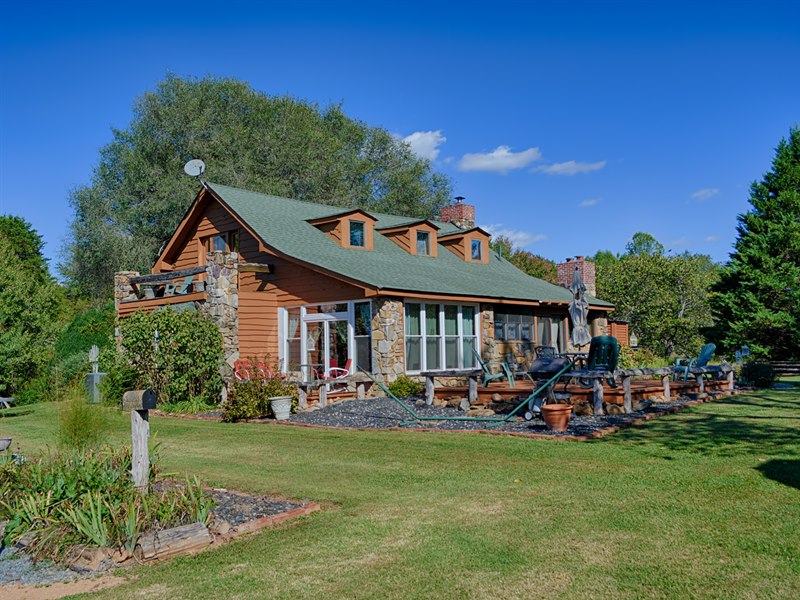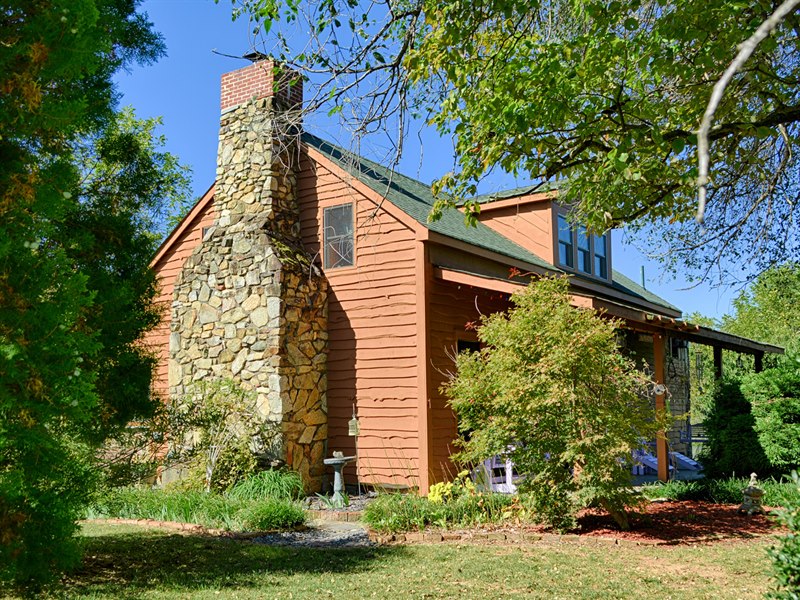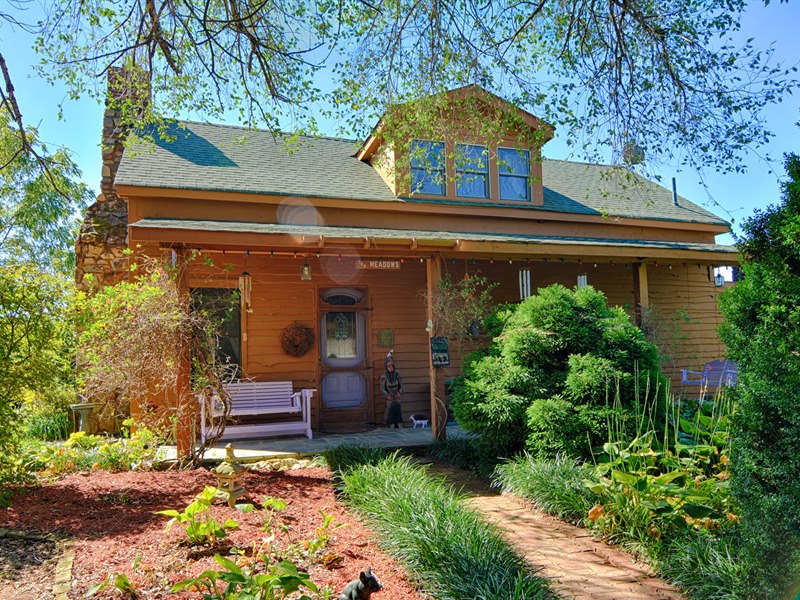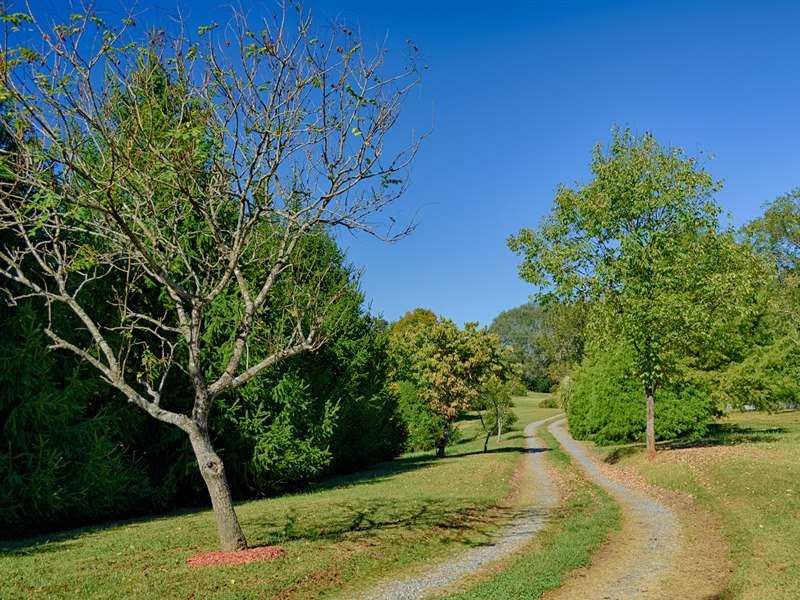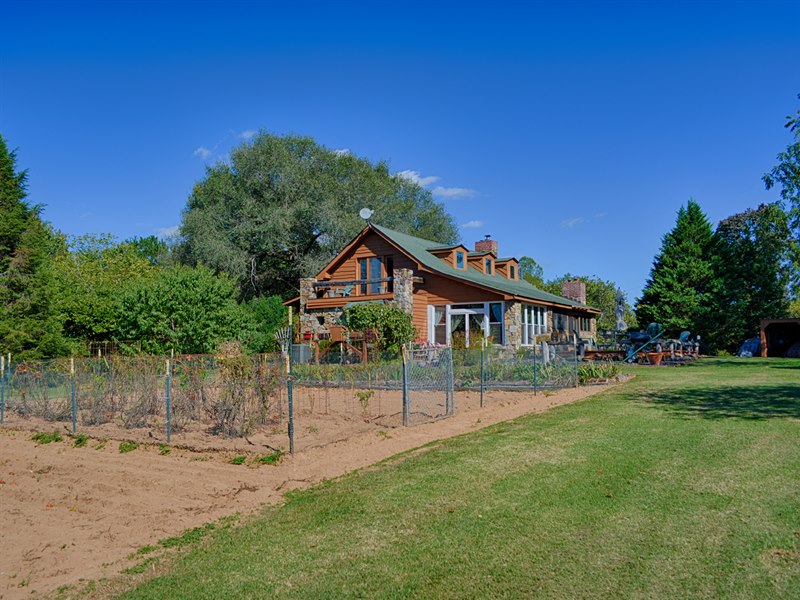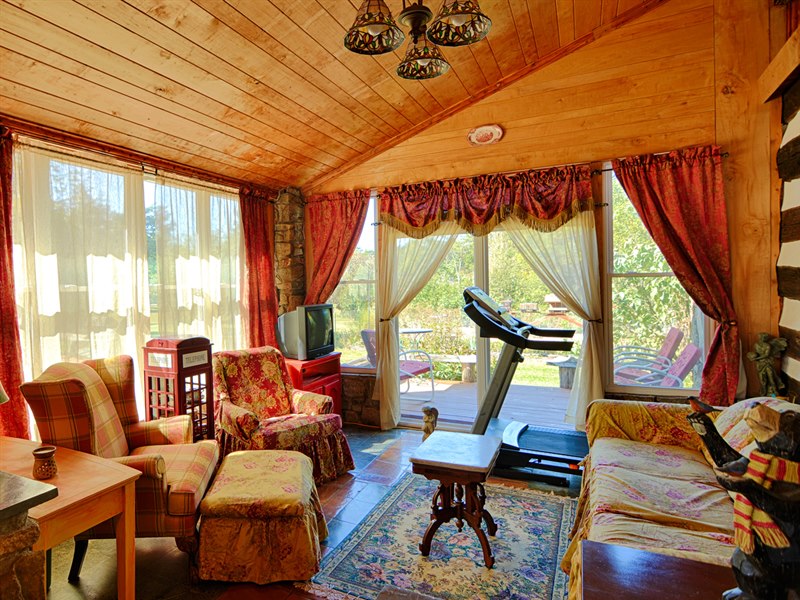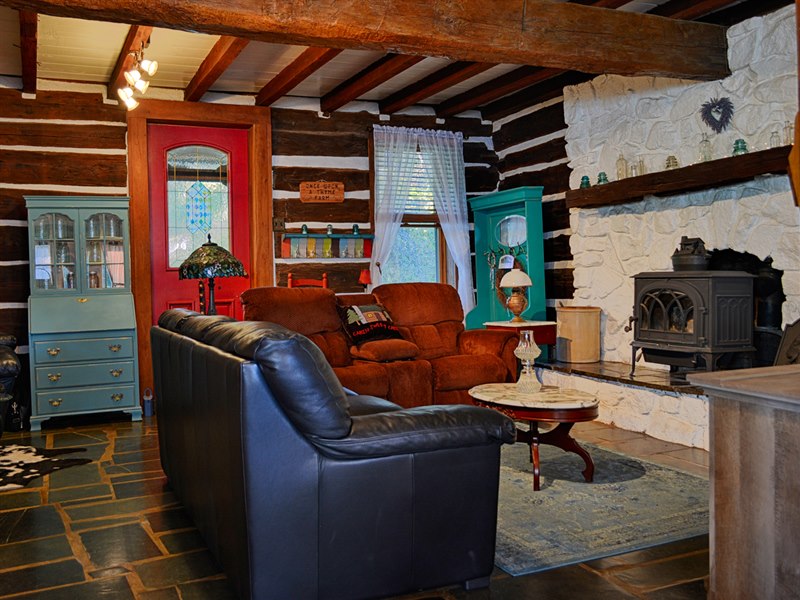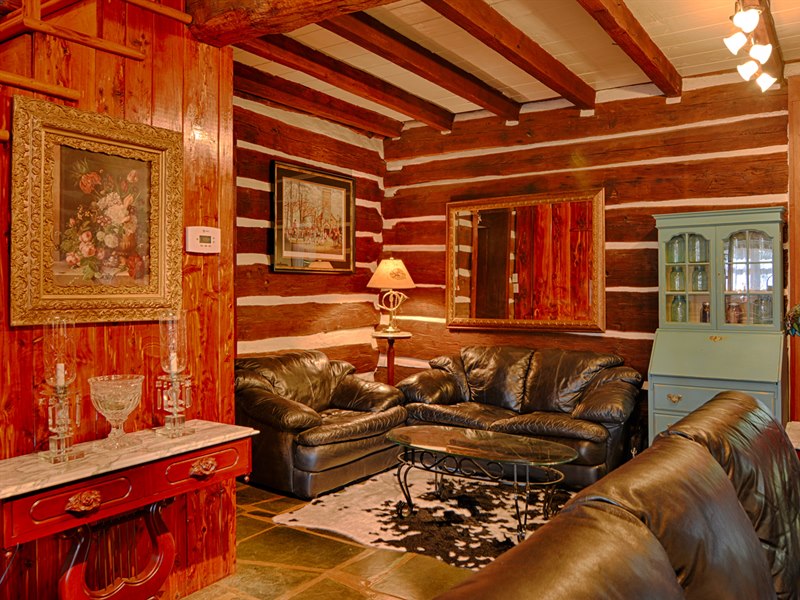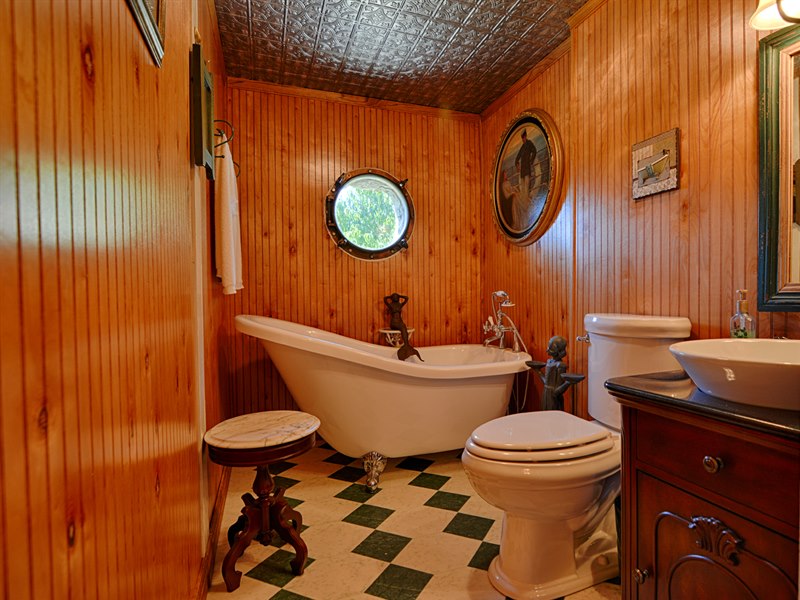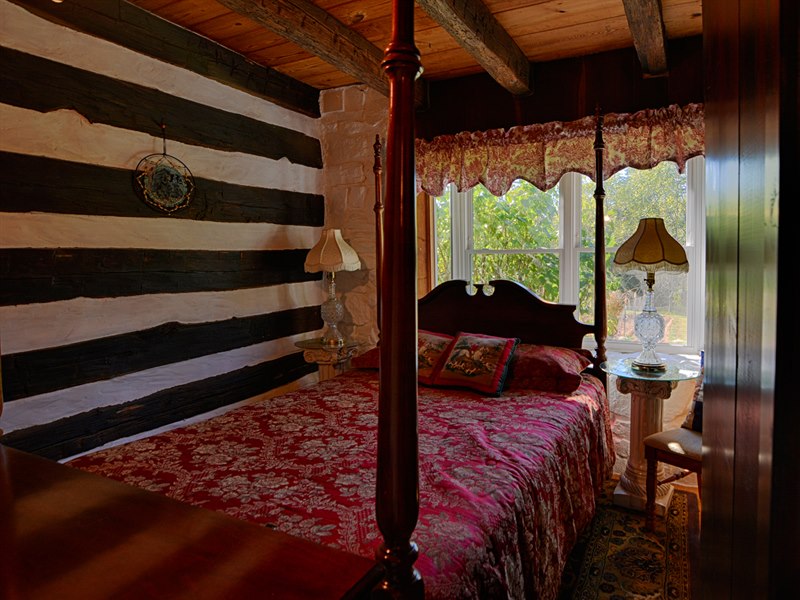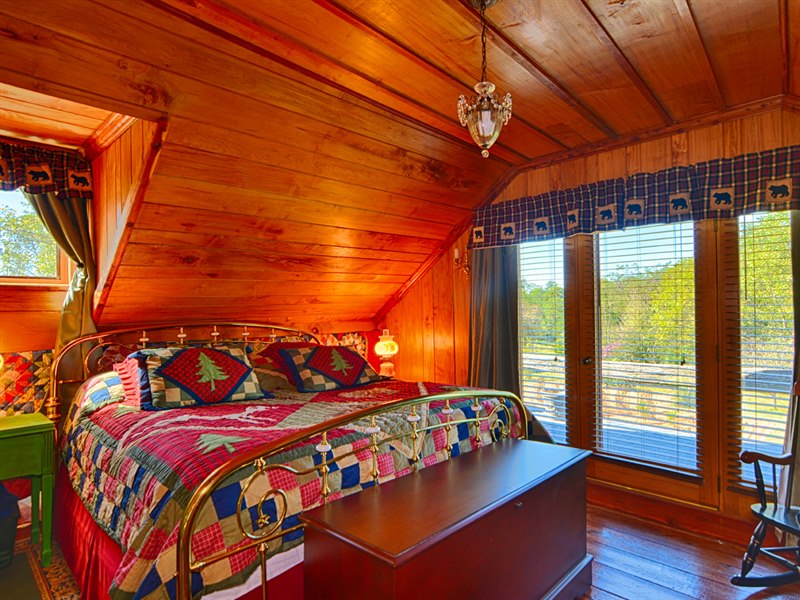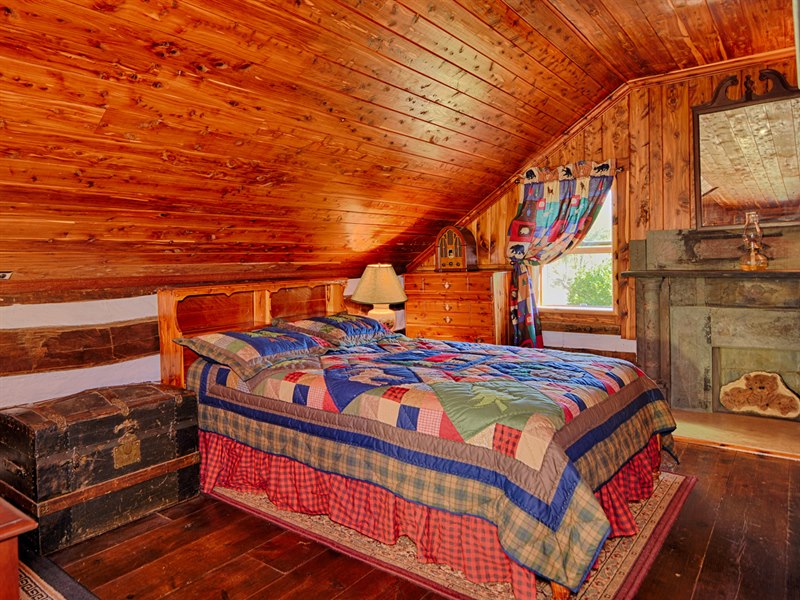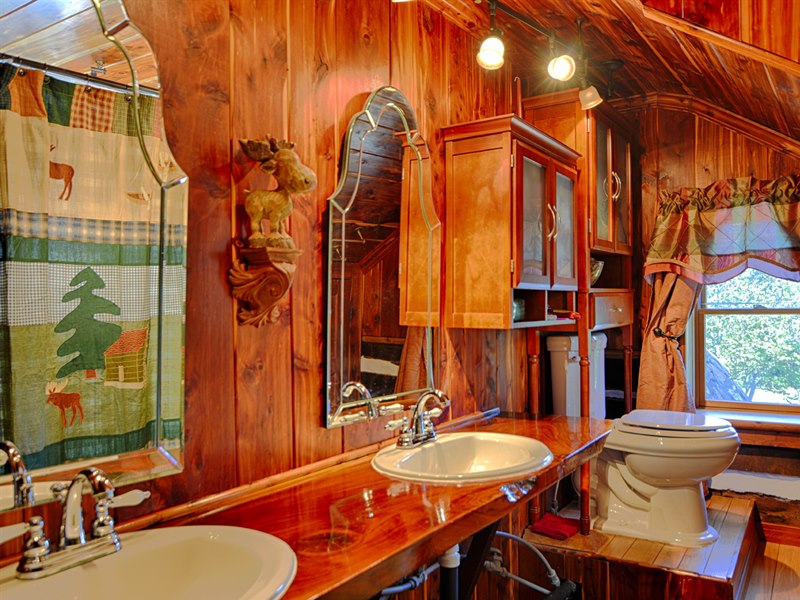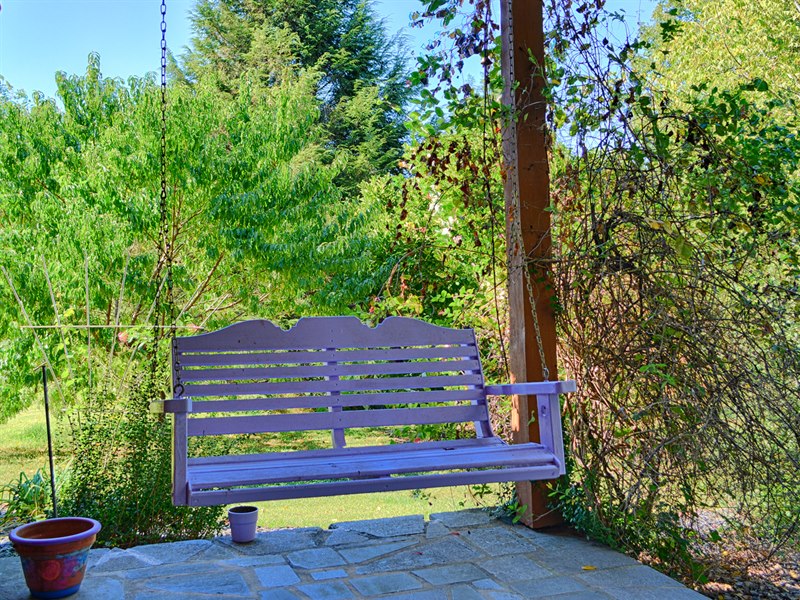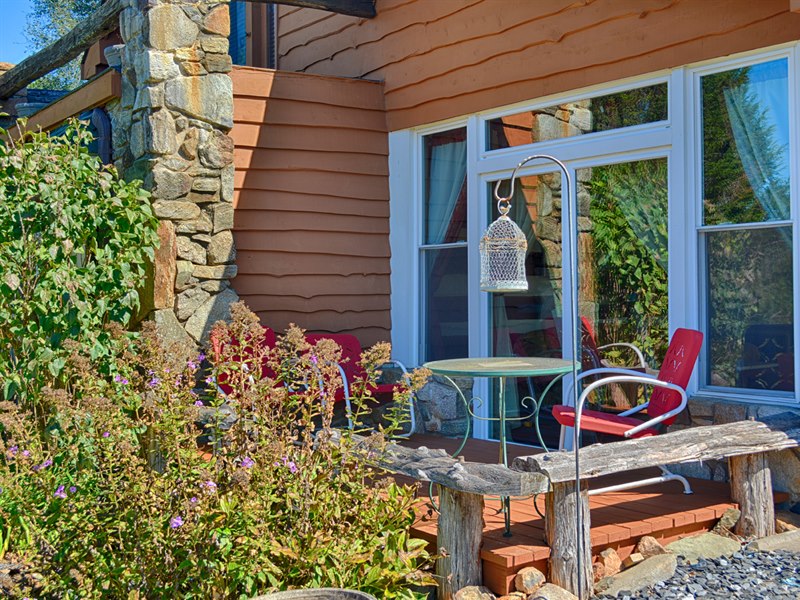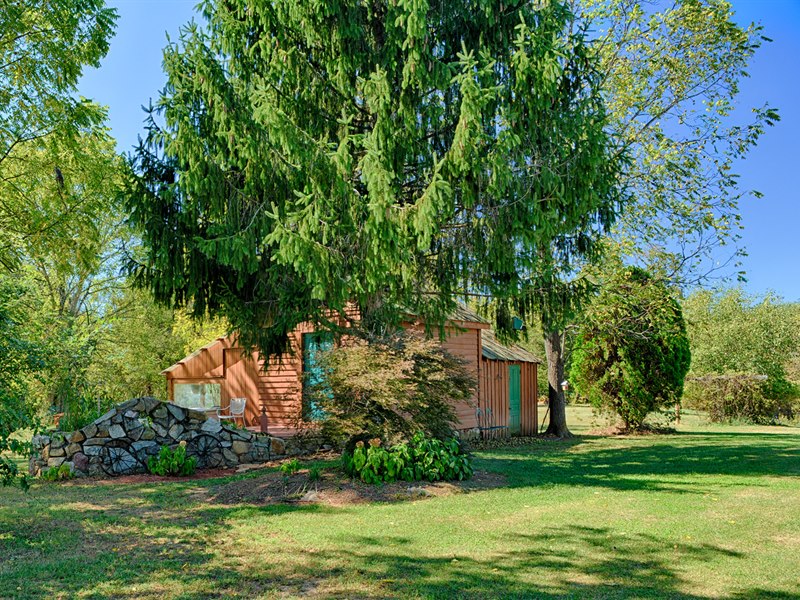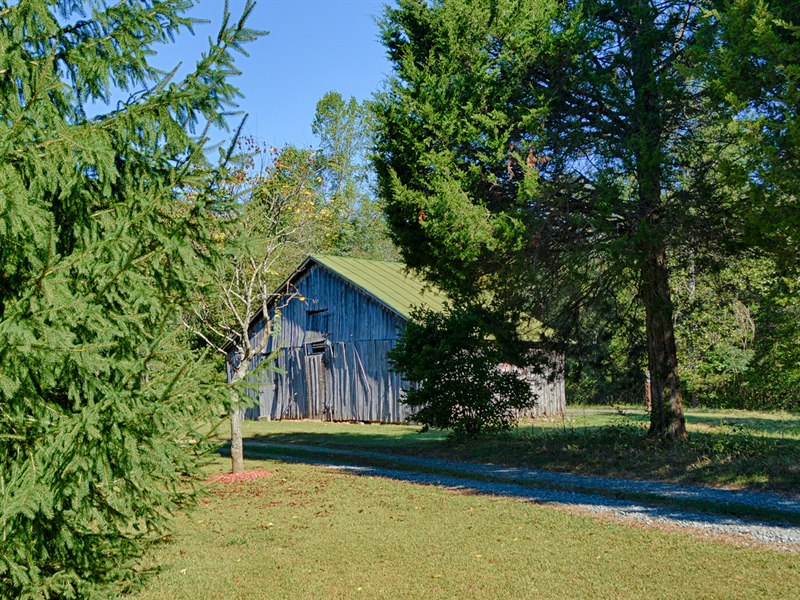 Escape from all the noise in the world at Oakmont, a private retreat just 20 minutes south of Charlottesville and tucked into Central Virginia's wine country. The mile-long driveway twists and turns through the woods and opens up to rolling meadows, majestic old trees and boxwoods. The charming old log home, now covered with live-edge red eastern cedar on the exterior invites you to a comfortable, soothing interior which will transform you back in time. Imagine reading a book next to the warmth of the woodstove on a cold winter day. The new heatpump is there as a backup should you decide not to "stoke the fire". The expansive hand-hewn logs in the walls and slate floors are reminders of the quality materials used in these old log homes and why they have survived the test of time.
The kitchen and dining areas are bright and cheerful with a bank of windows bringing in the natural light. Enjoy dinners while gazing over the backyard with its beautiful gardens. Completing the first floor living spaces, there are a small bedroom and full bath.
On the second level you will find the master bedroom with balcony that overlooks the vegetable garden and the fruit trees. A bonus room provides for additional space for several beds for sleepovers or would make for a wonderful office space. A small fireplace adds charm to this useful space. Finishing the second level is another full bathroom with dual vanities.
Oakmont is for those who enjoy nature and its beauty. With several porches and decks, the home offers lovely outdoor living spaces for dining and relaxing. At the end of the day enjoy a stroll or horseback ride around the property over the many trails returning home just in time to watch the moon and stars as they begin their nightly show.
While the home dates back to 1860's, the current owners have added a new well, hotwater heater and kitchen for modern comforts.
Contact Gayle today for your personal tour.