Given the relatively modest size of the Charlottesville area—the combined City and Albemarle County populations totaled just over 150,000 in 2015—it might be surprising to learn that the area has supported a commercial airport since 1954. Known locally as CHO, the current iteration spans 710 acres, has a 60,000 square-foot terminal, and a runway measuring 6,801 feet in length. CHO reports that so far in 2017 they have welcomed over 630,000 passengers. CHO offers direct flights to Washington D.C. (Dulles), New York City (LaGuardia), Chicago (O'Hare), Philadelphia, Charlotte, and Atlanta, which makes getting a connecting flight to an international destination quite simple. The airlines available to choose from at CHO are: American Airlines, Delta, and United.
Just 10 miles from downtown Charlottesville, CHO is a straight shot up 29 North. Or, if you prefer the more scenic route, take Earlysville road and enjoy the mountain views as you watch the planes come and go.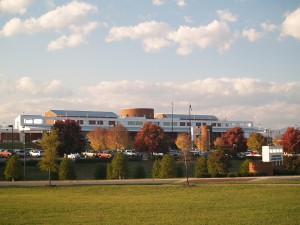 While you await your departure or the arrival of a loved one, have a taste of the food and drink on offer. Sample the American fare at Turbo Grill or the local craft beer at the Radar Bar. Jet-lagged after a return flight home? Get your dose of caffeine at Copilot Coffee and you'll be ready to go.