Somerset, Virginia is a small community that sits between Madison and Orange Counties. The small community is best known for the grand estates that were built in the early 1800s and remain there today. 
History of Somerset
Thomas Macon was a local of Somerset and owned land in the area. He eventually married Sarah Catlett Madison, the sister of James Madison. The two celebrated their wedding at Montpelier and later built a home on Macon's land which came to be known as Somerset Plantation, a neighbor to Montpelier. The brick manor was designed by Dr. William Thorton, the architect behind the United States Capitol building. The home still boasts many of its original details.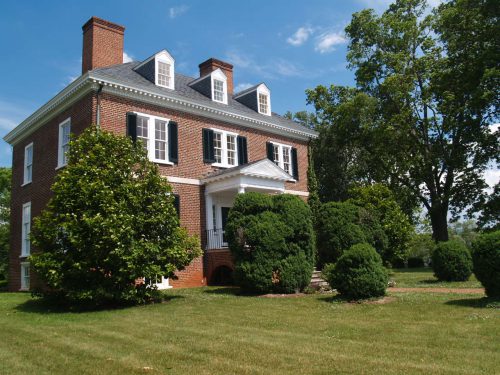 The area was well-traveled by well-known Virginia statesmen, including Philip Pendleton Barbour, the Associate Justice of the Supreme Court and others from the Madison family.
Nearby Attractions
The Market at Grelen is a 600 acre tree nursery complete with it's own cafe, hiking trails, farm and plenty of local beer, wine and ciders. The Market hosts plenty of seasonal events and even hosts corporate retreats and serves as a wedding venue. 
Tetley, Rocklands and Frascati Estates still stand and show the beauty of 19th century Virginia architecture. Each with its own role in history, they are all on the National Register of Historic Places. Frascati Estate was home to Philip Pendleton Barbour, the Associate Justice of the Supreme Court. It was designed by Thomas Jefferson and resembles the look of his home, Monticello.
Horton Vineyards and Honah Lee Vineyards are nearby wineries that boast the flavors of local Virginia wine. 
Present Day Somerset
Somerset is just a thirty minute drive to Charlottesville and offers a rural setting with plenty to explore. The small community is rich in history and modern day amenities.