Charlottesville and the surrounding counties are such a beautiful spot in the world to put down roots that our clients come from both near and far to see what central Virginia has to offer. Several of those traveling from afar are often accompanied by their favorite canine and have asked us to recommend pet-friendly accommodations. For your easy reference, we've compiled a list of charming local inns, B&Bs, and quality hotels that welcome you and your pets. So if you're interested in Charlottesville real estate and decide to visit, we've got you and your canine companion covered. And, as a dog-friendly office, we've included photos here of the pups who so bravely let their owners leave the house every day to work at Gayle Harvey Real Estate in order to bring home the bacon (literally). Enjoy!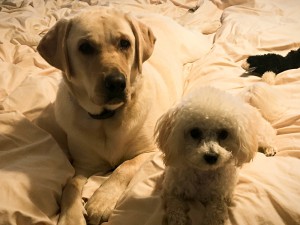 Inns, Resorts, and B&Bs
200 Ednam Drive | Charlottesville, VA | 855-452-2295
With 175 rooms, the Boar's Head Resort has ample space for your canine companion, though there is a size restriction at 50 pounds. Dogs are only allowed alone in the room if crated.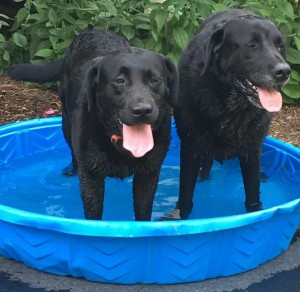 1296 Clifton Inn Drive | Charlottesville, VA | 434-971-1800
This 17-room inn just beyond Pantops is a nice little getaway outside the bustle of Charlottesville for you and your pet to relax. The pet fee is $75 per stay for pets.
The Ebenezer House Bed & Breakfast
122 Seville Road | Madison, VA | 877-514-2510
This 5 room, family friendly B&B allows dogs and will arrange for a pet-sitting service (for a fee) while you are out taking in the sights.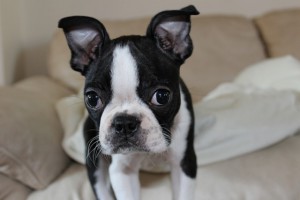 6051 Sugar Hollow Rd | Crozet, VA | 434-260-7234
This 10 room inn consists of two structures, The 1905 Farmhouse, which allows dogs, and The Main Inn, which does not. The pet fee is $20 per dog, per night, and dogs cannot be left unattended in your room. The inn sits on 70 acres that you and your dog can enjoy together.
701 Club Drive | Keswick, VA | 888-778-2565
Historic Keswick Hall happily admits the pets of its guests. The pet fee is $75 per pet, per stay, and pets are not allowed to be left alone in the room. Guest services can assist in scheduling pet sitting as needed.
56 Rodes Farm Drive | Nellysford, VA | 434-361-1101
Out of 10 rooms, The Mark Addy Inn offers three pet-friendly rooms: Tiger Lily, Schloss, and Sundance. The pet fee is $25-50 per pet, per stay, depending on the weight of the pet.
100 Oakhurst Circle | Charlottesville, VA | 434-872-0100
Oakhurst Inn consists of 27 rooms, some of which are pet-friendly, right near the University. They ask that you call to arrange accommodations suitable for you and your pet.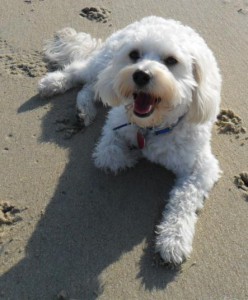 Hotels
212 Ridge McIntire Road | Charlottesville, VA | 434-971-5500
The Omni Charlottesville Hotel located off the downtown mall allows pets weighing under 25 pounds. The pet fee is $100 per room.
2100 Bond Street | Charlottesville, VA | 434-995-5200
Conveniently located near the Shops at Stonefield, Hyatt Place has 137 guest rooms and allows up to 2 canine guests per room. Each dog must weigh no more than 50 pounds, and a combined weight no more than 75 pounds. The pet fee varies by the length of the stay.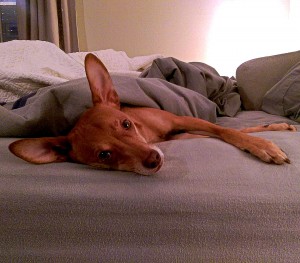 Homewood Suites by Hilton Charlottesville
2036 India Road | Charlottesville, VA | 434-244-6200
Just off Route 29 North, Homewood Suites allows pets up to 75 pounds for a pet fee of $75.
Graduate Charlottesville
1309 W. Main Street | Charlottesville, VA | 434-295-4333
Located on "The Corner" near the University of Virginia, the Graduate hotel is near many restaurants and shops and is pet-friendly. The pet fee is $25 per night.
Doubletree by Hilton Charlottesville
990 Hilton Heights Road | Charlottesville, VA | 434-973-2121
The Doubletree by Hilton allows pets up to 75 pounds for a charge of $50.