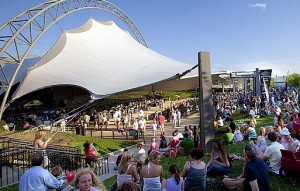 In an article published in The Virginia Newsletter, Luke Juday, the Director of Planning for the City of Waynesboro, reports that Virginia's population growth has slowed following three decades of consistent growth. And the growth it does have is largely apparent in its metropolitan areas.
"For decades, Virginia has attracted a stream of new residents, both from other countries and from the Midwest and Northeast," Juday writes. "Northern Virginia, considered part of the Washington, D.C., metropolitan area, has attracted the largest regional share of newcomers."
There are "two components of population change," he reports. "Natural increase and net migration… While they may seem like two simple and discrete ways by which population changes, natural increase and net migration interact, often compounding or counteracting one another."
Juday's study attributes migration to three main causes that correspond to three different stages of life: 1) young adults seeking independence, with higher education cited as a chief reason for relocation, 2) middle-aged adults settling down with their children, and 3) older adults retiring.
He writes, "Those rural counties experiencing the heaviest influx of older in-migrants are concentrated along the Chesapeake Bay and in the Blue Ridge Mountains, two regions offering peaceful settings, a lower cost of living and relative proximity to at least one major metropolitan area."
The Charlottesville area is one of the locales in Virginia with a booming population, which Juday defines as "experiencing population growth from both in-migration and robust natural increase." One reason for this is because Charlottesville offers a central metropolis that attracts educated young adults. Juday also specifically cites Albemarle County as having a booming population. Though, instead of being limited to young adults, it is "experiencing significant new development driven by a strong in-migration from all age groups." Meanwhile, he mentions Orange as an example of an "attracting" locality, defined as still attracting migration (of mostly older adults) but the influx of migrants is offset by natural decrease in the population. He also cites Culpeper County specifically for attracting migrants willing to commute to Northern Virginia and Washington, D.C.
Juday closes his article with this thought: "Localized economic and demographic trends are rarely static. Local governments cannot depend on inherited wisdom about their locales' strengths and weaknesses, but must reassess often and think creatively to serve their residents in the face of larger economic trends."
To learn more about the Weldon Cooper Center for Public Service, visit https://coopercenter.org.