With its reputation as a haven for the farm-to-table mentality, Charlottesville, Virginia has given rise to a great number of restaurants and small farmers serving the community. The approach carries over to the retail side of things, where there are many small and large grocery stores providing fresh, local, organic alternatives to the homes in Charlottesville. We've highlighted a few here in this post about health food stores in Charlottesville.
Integral Yoga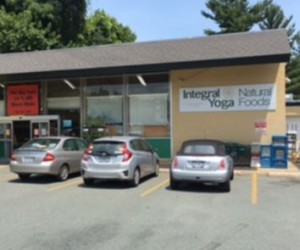 Commonly abbreviated "IY," this health food haven has been locally owned since 1975. You won't find many (if any) animal products here, but the store carries more than its fair share of meat alternatives (think black bean burgers and Twin Oaks Tofu) but the place really shines when it comes to its produce, fresh and local. IY's sourcing philosophy is both old-school and new age: they will buy produce from anyone in the area, whether it be a Charlottesville-area farm like Sharondale Farm in Keswick or a guy with a bunch of berries in his backyard. They are partnered with over 30 area farms and boast over 30 local Charlottesville chains, but you don't have to be over 30 to go in. There is an extremely slim chance that you'll be able to walk into IY and buy something that isn't a local product, whether a cup of coffee or a bag of granola. Now that's commitment to neighborhood partnership! Integral Yoga's crown jewel may be its juice/smoothie bar, at which you can buy a 16 oz juice with your choice of local frozen fruit. A 16 oz serving of juice packs a walloping five pounds of fruit! And they will cater to any and all dietary restrictions or preferences.
Foods of All Nations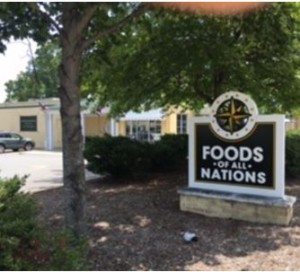 Foods of All Nations is nothing short of a Cville staple at this point. Its warm, friendly, and inviting staff have been bridging the gap between central Virginia farms and the people they serve for over 50 years, during which they've developed both an extensive supply of local, domestic, and international foods. A lot of the produce is locally-sourced, and most of their meats and seafoods are direct from farms in the central Virginia area. What's more, the folks at Foods of All Nations put as much work into cooking the ingredients as the Charlottesville farmers do growing them. The hot bar and deli have some of the best low-key food in the city, so before you buy a couple pounds of oysters, try, for example the oyster po'boy with okra and homemade remoulade. While you're at it, get me some gazpacho. It goes without saying, but Foods of All Nations is partnered with a bunch of local businesses…Caromont Farm, Keswick Gourmet Foods, Polyface Farms, and Wade's Mill just to name a few.
Rebecca's Natural Food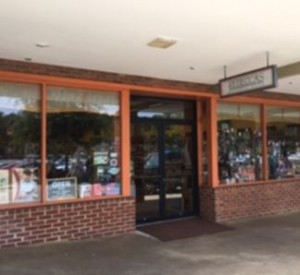 Norman Dill has been working in health food stores since 1976. He opened up Rebecca's in 1987, naming it after his daughter and basing its core aesthetic on food principles set down at his mother's table (no junk food!) The result is a health food store dedicated to selling only the most salubrious offerings, whether we're talking produce, kombucha, or supplements. Rebecca's is committed to selling only safe products with few or no side effects, and their wares are always local when possible and rarely (if ever) processed. There is an appreciation for ancestral eating: the practice of modifying our dietary inclinations to match those of ancient peoples (think the "paleo diet.") And like Integral Yoga, they offer a plethora of local brands: Barefoot Bucha, Free Union Grass Farm (a local Charlottesville-area farm, meat and eggs), Mad Hatter Hot Sauce, etc. Check them out at the Barracks Road Shopping Center.
Sunrise Herb Shoppe
While the Sunrise Herb Shoppe doesn't carry groceries, its offerings vitamins, minerals, herbs, enzymes, probiotics…more supplements than you can shake a stick at. The shop and its website boast a huge collection of articles with different perspectives on what it means to live a healthy lifestyle. They also offer regular classes and (with an appointment) consultation courtesy of Terri L. Saunders, a Certified Health Professional with 26 years of experience. The employees are great sources of information, all well-versed with regard to holistic health practices. They've made it a priority to provide information and resources, both on http://sunriseherbshop.com/ and in person at their store on 910 Marshall Street, Charlottesville VA.
All these stores are uniquely situated to contribute to a healthy, happy living, with regards to both local, organic food and conscientious lifestyle choices. In many cases, their good intentions are corroborated by plain, honest, and transparent relationships with local farms in central Virginia. Fresh food from the farm next door!